I am delighted to welcome Marlinda Ireland to Women's Ministry Monday. Marlinda's words inspire my heart not to fret the timing but to trust the maker. This is just what I needed to hear. Welcome Marlinda!  
Have you prayed and prayed for open doors of opportunity,
but heaven is silent?
Are you tempted to act on some long-held desire?
Yet, deep down you know that the timing isn't right. Perhaps God has not yet brought the necessary pieces of your purpose together and you're feeling, well, stuck!
Now, it feels as if your life is behind schedule.
Let's face it, waiting for answers from the God can be frustrating and discouraging. If we're really honest, waiting can even make a strong woman weak. Having patience with God is especially hard in our microwave millennium.  We're often judged by how quickly we reach the proverbial brass ring.  If you're not married with two children, making a six-figure income, living in a five-bedroom house and enjoying all the finer things in life by age thirty-five, you're labeled as someone who's behind schedule.
In reality, most of us are judging our insides by other people's outsides.
Pressure to conform to unwritten timelines set by society is intense. However, comparing yourself to others only leads to jealousy, envy, competition and discouragement. I have to admit that this was how I felt, not too long ago.
David and I married while I was still in college. However, because of our financial needs as newlyweds, I was unable to continue my education. So, the dream of being the first in my family to graduate from college was put on hold. Two years later I became pregnant with our first child, our lovely Danielle, and the dream was delayed again. Time passed and we had another beautiful baby girl, Jessica. Then, David transitioned from consulting engineering into full-time Christian ministry. So, I became the proverbial pastor's wife. That was my title! Poof! Before I knew it, my dream was so behind schedule that catching up seemed impossible!  Please don't get me wrong. I was grateful for our flourishing family and ministry. But, secretly, other parts of my soul were dying on the vine.
I also felt God calling me to participate in missionary journeys to other countries.  When David was away on such trips, well-meaning friends frequently asked me, "Why don't you travel, too?" At that time, the question made me feel like I was doing something wrong…that I was not being a strong, assertive woman.  So, in desperation, I cried out for wisdom. One day, God spoke to my heart, "Marlinda, personal goals and ministry opportunities will always be around for you to nurture. However, your children will not."
Boom, it was crystal clear that our children were indeed my number one priority in that season. As David traveled, I was to hold down the fort. God was not releasing me to even leave our children with friends or family.
Still, at that time, I didn't fully understand the principle of divine delay—how He uses them to prep us for the future. So, it was a struggle to feel content in His timing for my life. Then, just as the girls were finishing up high school and I was about to give up on these desires, opportunities for their fulfillment came into view. I felt moved to apply and was accepted into a graduate program that made allowances for people who had many years of ministry experience and several years of college. They even waived my tuition. Then, invitations to speak in the U.S. and overseas started flowing into my office. God's blessings and timing were perfect.
The Bible declares, "God has made everything beautiful in its time" (Ecclesiastes 3:11, Amplified Bible). Abraham, Sarah, Joseph, Lazarus all experienced divine delays.
Can you trust that God has established
a unique timeline for you, too?
Our lives are similar to fruit bearing trees.
Different kinds of fruit ripen and mature in different seasons.  Similarly, we each have a special timetable wherein we blossom and ripen into the plans of God.  The rate in which this happens is not always determined by our own efforts or schedules—it's also based on God's divine timing. So, perhaps, you're not really behind schedule. Perhaps, you're in a divine delay!
Whatever the concern, rest assured that God's in full control!
Get all Purposeful Faith blog posts by email – click here.
About Marlinda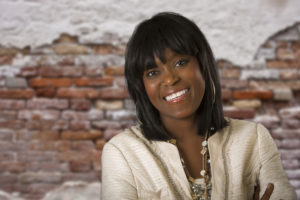 Marlinda is a wife, a mom, Bible teacher, and a "creative." She is the co-founder, an associate pastor and the women's ministry director at Christ Church in Montclair and Rockaway, New Jersey.
Through all of the challenges and joys that go along with her many life-roles, the Father has etched on her soul the meaning of full-blown-surrender. It's out of this internal imprint that she does life, loves the broken and encourages the chosen.