At risk of sounding like a narcissist, I observe myself. I notice how I am. I take inventory of the little things I do – or know I shouldn't do, but do them anyway. I see it all. The thoughts that go helter-skelter and wishy washy and down-in-the-dumpsy. It's a cartoon. Me.
I just moved somewhere new. Everything was late. The whole house didn't show up. The family got sick. You've all heard about all this before. People acted up. Blah. Blah. Blahdie blah.
These things happen a lot:
Sky-high plans throw my emotions overboard.
Devastating days end up tossing me to and fro.
The unexpected sinks me.
Clouds hang low and dim.
Threatening.
I watch them move in; I see how they work me.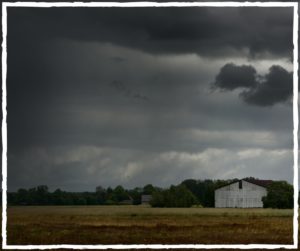 Paul says to he's learned to be content in all situations.
I've learned to be content in none – that aren't advantageous.
Why can't I just be Bible Barbie – all beautiful, shiny and perfectly obedient? Dang. I have to deal with me.
The other day, thinking along these lines, and all that wasn't right, I drove my kid to school. I recycled the same junk in my head: "I will never get things done, I can't do that, I don't know how to handle that person, I feel like crud, it is hot, I am sweaty, how fast can I get them to school?"
But, something flipped, in a moments notice. At first, I hardly noticed her – the little old lady shuffling by…
…until she worked her way directly in front of me and my two nearly-leashed kids. She stopped, turned, looked, smiled and said, "It is such a beautiful day isn't it?"
I wanted to glare.
"No. It's not beautiful. It's humid – over 100 degrees humid, hot and uncomfortable out here."
I didn't say that.
Instead, I remembered from somewhere deep within, "Respect old-folk."  I half-smiled, nodded, "Yes."
She sauntered off, knowing her job was done. The old are wise. They know, less words hit with more power. Anyway, now, not so much glaring – and more staring – I stood, watching as she worked her way to the door.
Old-lady was a day-changer. 
 She chose to hand out good, even when she stood right in the center – of bad.
I can be like her.
Because, what I see determines how I will be.
If I see the good, I will feel good.
If I see the dire, I will feel dire.
If I see hope, I will feel hope.
If I feel hope, I can give hope.
If I see the King, I will shine him. So others might see too.
I started observing other things, things outside of myself.
The next day, I came across that same crossing guard lady – the one I'd seen every day for the past week. The one with a smile as wide as a mack truck. Yep, there she was.  She waved at me – again. I got the goosebumps. She not only chose to see her day as good, but handed it out like food. With every passing car, she offered morning love, well-wishes and abounding hope. Only her arm and face moved, but that was enough. She was a day-changer.
Could I be like that?
Might a small shift towards God's goodness make me ooze goodness? 
Could I be a day-changer in a world heavy, dense and dark with distrust and defeat?
Thinking further, I remembered – that janitor. She worked as if she was in heaven. I'd go in the gym locker room and there she'd be, singing her heart out. My husband told me there was something special about her. She never stopped smiling. One day, I asked her, "What's the deal with you?"
"Jesus," she said. "Jesus."
Go figure.
She is a day-changer.  She doesn't have to spill one bible verse; people get to see him- face-to-face – through her. Despite the deplorable job of cleaning the over splash of toilet seats, the crevices of odorous lockers and the pool water piles near sweaty benches, she finds her joy  – and shares it – unhindered. She lights up that locker room like no one's business.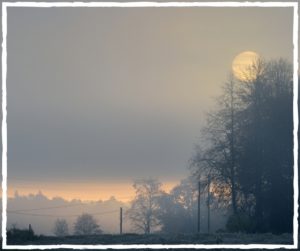 A day-changer.
A day-changer is someone, who, by faith,
believes in the everlasting joy of God more than the ongoing pain of this world.

A day-changer is someone who sees the outcome of good,
before she trusts the outcome of bad.

A day-changer is someone who knows that a small word of encouragement
can make a world of difference.

A day-changer is someone who grabs grace like a much-needed brace,
so God can show good face.

A day-changer is someone so sold out to God's mission
that people take one look and feel recommissioned.
Simply said, a day-changer is one who stops continually processing bad
and starts 
– incessantly processing God's good.
Could you and I be day-changers?
About the Day-Changer Challenge:
Grab hold of the most overwhelming thing in your life right now. Do you have it by the neck yet?
Start here. Let go of your stranglehold. Know, God can, where – you can't. Ask Him to believe, by faith, and not by sight. Ask him for a positive outlook over your negative one. Ask him to unveil his banner of love, like a parachute, high and wide, over you.
See it. Hope in it. Respond to it. Let grace seep in. Let grace seep out.  Claim it.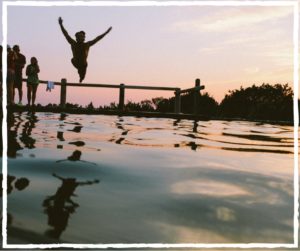 I am not talking prosperity gospel – getting fame, fortune or fantasies. I am talking about walking – in the light of God's promises instead of – the death of your day. 
Bottom-line challenge:

  Find God's positive before you dwell on your negative –
and then let it ooze into the world.
In a backup on the highway?
Thank God for the moment longer you get to stay with him – and smile at the person stuck next to you.
Have screamers in the back of the car?
Praise God that he protects them. Delight them and play the screaming game too.
Confronted a testy family member?
Remember how God has loved you in weakness. Give them a hug.
Dealing with a medical issue?
Consider the ways it makes you rely on God. Encourage that other sick person in the waiting room.
Let his love transfer – reach deep for him; his compassionate arms will extend. Like the wise old lady, he'll step in front of you with simple words with profound impact. You'll do astounding – because of Him.
Become a day-changer.
God can do anything, you know—far more than you could ever imagine or guess or request in your wildest dreams! He does it not by pushing us around but by working within us, his Spirit deeply and gently within us. Eph. 3:20-21
Get all Purposeful Faith blog posts by email – click here.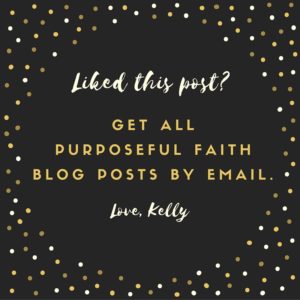 Loading InLinkz ...