I didn't know where the thought came from. Like an unwelcomed visitor, it showed up unannounced. It just pushed its way in – and sat down.  Holy had to leave. It doesn't do well with things vile, deplorable and downright not from God. Worship left the air too. All eyes were on the house warming gift of worry in the middle of everything; it was tied up with the bow of anxiety. It's a horrible gift.
In me, what felt like a temple, now felt tainted.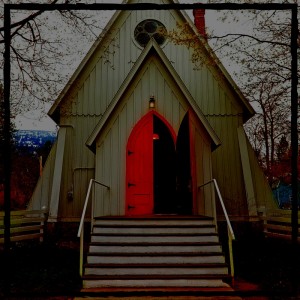 Certainly, I let in a monster that wasn't supposed to be around, but I wasn't sure what to do about it. When you let this kind of thought in, they don't leave – they are rude like that.
So rude, that sometimes they keep you up all night as you try to wrangle them like untamed and bucking broncos. They rise and let you know how tall they are. They contort around you spelling out the word D.O.O.M.
I hate them, usually.
Knowing this, I come to these very important question…
How do I block the random attacks of the enemy that arrive like arrows in the night?
And, are there certain conditions that make me more vulnerable?
I think there are. Paul lets us know that we should be wise to their schemes (2 Cor. 2:11).
If we want to stand firm, we have to keep up our defenses up and our knees down to the ground.
You see, to be aware is to stand active in prayer.
So that your heart does not pursue an enemy affair.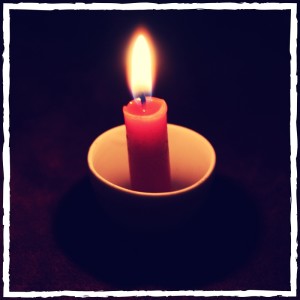 Prayer is our best defense. God is our best offense.
Beyond this, if we know when the devil is prone to attack us, we can raise up our requests and calls for protection during these times. In essence, we can F.I.G.H.T back!
5 Times the Devil Loves To Attack Christ Followers…When they are:
Famished.
If you are hungry for life and not filling up on God, you are prime meat.
If you are hungry for food and are feeling a little off kilter, you are a tasty choice.
If you are head in iPhone, not soaking in the love of God, you are often – toast.
Irritable.
If you are off-footed and nearly falling, even more the devil knows his punch will knock you out.
If you are in a bad mood, he knows you will open the door to his negativity.
Gullible.
If you are open to lies, he will feed them to you.
If you are willing to listen to pride, he will lure you to it.
If you are up for misunderstanding God, he will distort him to you.
Hurt.
If you are discouraged, he will lure you to quick-fixes.
If you are beaten in relationships, he will feed you bad words about the another person.
If you aren't seeking God, the devil will seek you and make you wonder if God is really good.
Tired.
If your mind is confused, he will confuse it some more.
If your will is weary, he will wear it down to its breaking point.
If people get testy, he will test your limits.
We can't blame everything on the devil. Nope. That would miss this thing called flesh (Gal. 5:16) that works in its own self-serving way. But, when the devil is at play, the fertile ground described above is primed soil ready for insecticide-ridden hands.
Yet, when left protected and guarded, God grows something new –  it is called perseverance and determination.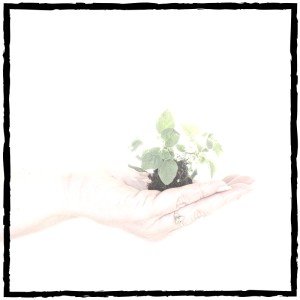 F.I.G.H.T.!!!
Praise be to the LORD my Rock, who trains my hands for war, my fingers for battle. Psalm 144:1
Get all Purposeful Faith blog posts by email – click here.