It was a Friday morning and I was busily preparing for a surprise weekend getaway I had planned for my husband David, when my cell phone rang. It was hubby. I thought he was calling to tell me about his doctor's appointment but instead in a bewildered voice he rambled off words that at first seemed nonsensical.
"I just got a call from Mr T. and… Cliff died this morning. Massive heart attack."
I repeated the sentence several times in my head as if to process the bizarre message, I'm sure I didn't hear correctly.
You see it couldn't be true because Cliff, the dear friend and golfing buddy David spoke of was a larger-than-life kind of guy. He wouldn't just die like that.
But it was true. In the time it takes for a heart to beat, his heart stopped. Forever.
His sudden death made me come face to face with a chilling truth.
I've been afraid to die.
It's not that I don't know where I'm going.
I do.
I believe with all my heart when I'm done with this earth I'll see Jesus face to face and live for all eternity with Him.
When friends proudly proclaim, "I'm not afraid of dying" I want so badly to give a, "Yeah, yeah me too!" (High five, fist bump and all that.)
But I don't. I'm silent.
I hate this fear, it feels so… faithless.
Digging deep, at first I thought it was the process that scares me. I've watched my mother and father pass and a few friends. Death ain't pretty.
However when I honestly brought my contradiction of thought and faith to God, He gently brought to mind something from my past. Something I hadn't thought of in a long time.
From as early as I can remember, probably about three years of age, my mom would tuck me into bed, turn out the lights and recite this brief prayer.
Before I lay me down to sleep, I pray the Lord for my soul to keep.
If I should die before I wake, I pray the Lord for my soul to take.
And she wondered why I couldn't go to sleep…!
I had all but forgotten this nightmarish rhyme. 
Though I have no doubt my Episcopalian mother was well-intentioned, I can say with reasonable accuracy, no three-year old understands the meaning of such words. To my little-girl ears they sounded mystical, scary.
I became frightened of this spooky God my mother prayed to Who might choose to take me in the night—stealing me away from my family, my home, my dolls. This life.
Of course I never wanted to shut my eyes. But what was worse, when I kept them open the Jesus-cross that hung by my beside stared at me in the dark with an eerie purple incandescence glow.
This is not at all the God I worship today. The God I know and worship doesn't desire to scare little children, or anyone for that matter. He's a gentle Father who promises hope (Jeremiah 29:11) and works all things together for our good (Romans 8:28-29).
However our past often paves the pathways in our future.
Sometimes with bold confidence. But many times with trepidation.
As it's been in my case.
Has something from your past locked you into a feeling of apprehension, foreboding, phobias or panic?
Don't allow any fear to steal your freedom. Ask God to unlock the past for you, releasing understanding—clarity.
Now that I can see my past world juxtaposed with my present I believe with God's help and the power of the Holy Spirit I can dismantle the fears that threaten to unravel me and move forward to living this life as God meant—with abandon…and fist bumps.
You can too.
"I do not consider myself yet to have taken hold to it. But on thing I do: Forgetting what is behind and straining toward what is ahead, I press on toward the goal to win the prize for which God has called me heavenward in Christ Jesus." Philippians 3:13-14
***Get a kick-start on a fearless life with Kelly's book, Fear Fighting.***
Looking forward, pressing on, and seeking God in every bump and twist in the road.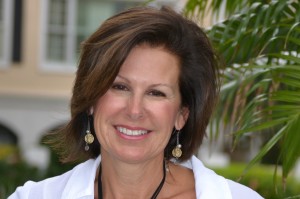 About Christy
Christy is a wife, mother, mother-in-law (soon to be grandmother), mentor, and speaker. Her passion is to encourage women to move forward, and press on while seeking God's presence in every bump and circumstance they encounter.
Christy is also a girly girl at heart who chases tennis balls for recreation and at the end of the day does her best thinking in the tub.
You can connect with Christy at Joying in the Journey christymobley.com, Twitter, and Facebook.