Post by: Katie M. Reid
I love to dance with my husband. It doesn't happen as often as I'd like, but I treasure the times it does. We're invited to an April wedding, so I'm counting on a dance or two then.
Back in college Adam and I used to swing dance. I had trouble letting him lead me. I was tense and tried to control the moves—that doesn't work when you aren't supposed to be taking the lead.
Someone had to follow. It didn't mean I was less talented or capable, it just meant that in order for our dance to be effective, I needed to learn to be led so that our moves would be in harmony instead of working against each other.
A New Direction
As most of you know I am pregnant. We were planning on adopting again but God had another plan. This miracle answered many prayers I had for my heart returning home.
But here's the thing God has been showing me recently, I can't keep trying to do all the things I am currently doing and add another child to the mix.
He isn't asking me to stop dancing but He's asking me to follow His lead as He spins me around—turning me a different way than I expected.
I can fight this new direction, and most likely end up tripping and looking foolish, or I can lean in to His trustworthy arms and see where He leads.
Learning to follow does not come naturally to this first-born leader. I like to be in charge. It feels scary and off balance to bend to the leadership of another. It is challenging for me to trust another's lead because I don't know where it will take me. And oh how I like to be in the know!
Just the other day a conference host asked me to submit a proposal to teach a workshop at writing conference this fall. I had been waiting for an invitation like this! I was honored, yet I knew I needed to pray about it and talk it over with hubby.
I soon realized that our baby will only be four months old when this conference takes place.
I had a choice.
I could fight the way the Lord is writing my story with this new life or I could yield to His direction and trust that He will provide another opportunity to teach when my daughter is older.
By His grace I chose the latter. And I feel great peace and relief.
The Loving Lead
Are you fighting His lead in your life?
Are you pulling against His leadership instead of learning to move in harmony with His Spirit?
Have you handed over your right to control to the Only One who is truly in control?
Learn to be led so that your moves will be in harmony instead of working against each other.
He is a loving leader. And He is a fabulous dance partner.
Sometimes He takes us to places that we weren't expecting. He spins us around and takes us to another spot on the dance floor than what we are used to.
Will we lean in close to His heart and feel His arms holding us near?
Will we let ourselves dip into His strength and bow to His Majesty?
Put on those dancing shoes, sister. There is a stirring tango that calls your name. It's the dance of your life with Your Loving Savior.
Webster defines the tango as, "a ballroom dance of Latin-American origin in 2⁄4 time with a basic pattern of step-step-step-step-close and characterized by long pauses…"
May the steps we take each day lead us closer to Jesus. Even when there are long pauses of waiting or rerouting on this journey may we remain near to the One who doesn't leave—even when He is quiet.
May we stay close even when He takes us in a different direction that anticipated.
Follow Jesus' lead. It won't always be easy or graceful, but I know it will be beautiful.
Get all Purposeful Faith blog posts by email –
click here.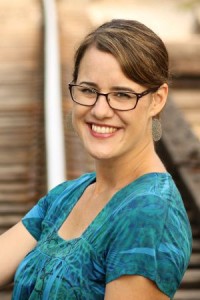 Katie M. Reid is a tightly wound woman, of the recovering perfectionist variety, who fumbles to receive and extend grace in everyday moments. She delights in her hubby, four children (and one on the way) and their life in ministry. Through her writing, singing, speaking and photography she encourages others to find grace in the unraveling of life. Connect with Katie at katiemreid.com.