I am delighted to welcome Dr. Stacy Haynes from Gloucester County Community Church to this Women's Ministry Monday guest post series. Her words bring life and encouragement to my heart.
Post by: Dr. Stacy Haynes
Sometimes as a wife and a mother, I reflect too much on the mistakes I have made in my past. I think about the days when maybe I am not as nice as I should be to my husband or I respond to my children in a short tone.
There are moments that I feel guilty about, as a mother and wife.  Then God reminds me of many examples of women in the Bible and the past mistakes they had made in their walk with the Lord.
We can easily think of Eve, why the first woman in the Bible who made a pretty huge mistake because of sin and temptation.  And yet she goes on to be the mother of all living things and raises her children to love and worship the Lord.
One woman stands out to me, as her past created her future.  Rahab the harlot as the Bible calls her was not aware how two spies would change her past and bless her future.
Joshua 2 tells us the story of how Rahab hid the spies, made them promise to save her and her family and she vowed to profess her faith.
She believed in God despite her circumstances.
Rahab- whose first part of her name Ra- the name of an eyptian God, was a pagan. She was not a believer and yet she is proclaiming here her faith to these spies.
Rahab was not concerned about her past and what things look like.  Sure she was not worthy to house these spies- but she believed.
Proverbs 8:17 I love those who love me, and those who seek me find me.
I remind myself that circumstances sometimes are not the best and behavior may not always be Christlike in the moment, but God has chosen me to be a mother and a wife in this season for His glory.
 She trusted in the promises of God.
The Bible has a Hall of Faithers list if you will and Rahab is listed in the Bible Hall of Faith in Hebrews- with folks like Abraham, Moses, Joseph, and David.
Hebrews 11:31  By faith the prostitute Rahab, because she welcomed the spies, was not killed with those who were disobedient.
A prostitute was spared, and did not die with those who were disobedient.
God can forgive my past and give me a future.  God is not sitting up in Heaven, counting our mistakes as mothers. He asks us to trust Him, to confess our faith and ask for forgiveness when we sin.
She brought others to salvation.
One thing I love about Rahab – she immediately became a disciple and brought others to the Lord.  And yet God saved her and her family.  All because of Rahab.
A woman who decided her past would not determine her destiny.
A woman who decided her life was worth giving up for God.
A woman who will always be remembered in the family lineage of Jesus Christ himself.
A woman who made mistakes, and lived to tell about it.
As the story goes, one of those spies, Salmon- decided he loved Rahab and married her.  She became the mother of Boaz, who married Ruth from whose son, Obed, Jesse the father of David came.
Salmon was a prince of the house of Judah, and thus Rahab, the prostitute became a princess.
You see in those moments when I doubt my imperfections, my mistakes as a mom and a wife I am reminded of how good God's grace and mercy is.  I am reminded that God loves us, He created us and He has forgiven us.
I am reminded of the lessons that can be learned when we go through trials and the patience that God is building in my character with each new experience.
Jesus healed a man demon possessed in Mark 5. And when the man wanted to travel with Jesus, Jesus replied, "Go home to your friends and tell them how much the Lord has done for you, and how he has had mercy on you." (Mark 5:19)
You see I am able to share my faith through my mistakes with others. My life is not a story of perfection, it is a story of Great God whose grace and forgiveness allows me to serve Him each and every day.
Get all Purposeful Faith blog posts by email – click here.
About Dr. Haynes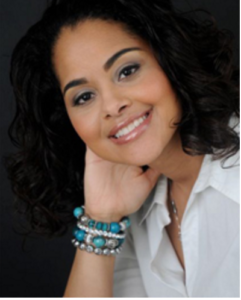 STACY HAYNES, Ed. D, LPC, ACS, is the Chief Executive Officer of Little Hands Family Services, LLC. located at the Washington Professional Campus in Turnersville, New Jersey. Stacy is a Licensed Clinical Professional Counselor and an experienced therapist, teacher, and counselor with over fifteen years in the mental health field.
Dr. Stacy Haynes is a specialist in the treatment of behavioral and emotional disturbance of children, adults and families. Stacy uses evidenced based practices in working with children and families to help strengthen children and families. Stacy has lectured on topics including ADHD, Oppositional Defiant Disorder, Effective Classroom Management Skills, Anger Management and Conduct Disorders and is also an Adjunct Professor teaching graduate and undergraduate courses in Child Psychology, Intro to Counseling, Abnormal Psychology and other Human Services courses.
Dr. Haynes received her Bachelors Degree from Liberty University, her Masters Degree from Bowie State University and her Doctorate in Education with a concentration in Counseling Psychology and a specialization in Clinical Supervision and Teaching in Higher Education from Argosy University. Dr. Stacy Haynes is a clinically licensed professional counselor in Maryland, New Jersey and Pennsylvania.17