I was recently at a friend's house with some other gals and the subject of prayer came up.
We all agreed our heart's desire was to stay in the presence of God more and the best way to do this was through prayer. The Bible tells us to pray without ceasing (1 Thessalonians 5:17) and that does seem to be the logical way to stay connected because God is always listening. (Psalm 34:15)
But how in the world do we pray without ceasing when our distractions never cease to end?
We talked about food fasting (you can read about this numerous places in the Bible, Luke 2:37, Matt 4:1-11, Mark 1:12-13, Matt 6; 16-18) but the two who were hypo-glycemic (yes I was one of them—I get hangry) nixed the idea. So for that night we went our separate ways with no solution.
The next morning one of my friends texted a brilliant idea on how we could remind ourselves to pray. She didn't present it as a challenge but being the competitive gal I am I took it as a challenge. A holy one.
She said the phone was her biggest distraction. The plan was, if her phone rang she would answer it (might be one of her kiddos) but if she wanted to look at Facebook, text, Instagram, email, or Google, she would offer up a prayer first.
Fast the phone and feed the prayer.
It was a brilliant idea to me because I pick up my phone like a nicotine addict lights up a cigarette. If I'm bored, nervous, sad, hungry, agitated, frustrated, impatient, or fidgety I pick it up.  I thought, if I were to pray before I lit up my phone, others would be blessed and in the process I'd get a blessing of being less bored, sad, agitated, frustrated, impatient and fidgety.
Perks of staying in God's presence.
It took me a couple of tries to get in the habit but that's exactly what it became—a habit.
A praying habit.
I prayed while I was driving. I prayed while I was shopping. I prayed while I was exercising. Every time I heard an alert on my phone I prayed or praised God.
And this is what ihappened:
~ I became much more aware of time and space and what I was doing with each. I must have prayed 25-30 times between when I started in the morning and dinner.
~ I felt more connected to God. (But I guess so, we talked a lot!)
~ My attitude and the quality of my day changed. I couldn't contain my joy and I shared with everyone else what I was doing.
~ And with all this I came to understand a deeper meaning to the verse in Proverbs 3:5-6. "Trust in the Lord with all your heart and lean not on your own understanding. in all your ways submit to him and he will keep your paths straight."
That's exactly what happens when you pray without ceasing. You are in a virtual all day extended conversation with The Almighty, asking Him about your every step.
And this phone thing, it had a pleasant ring. The message began spread.
I shared it with this sweet woman who owns a gift shop I frequent. And about an hour later my friend who unknowingly gave me the challenge walked in the door and the shop owner shared it with her!
I told another girlfriend about it and she told her mother…and so on.
The Holy Spirit sets our hearts a blaze when we pray.
Today I challenge you my friend, if only for a day, to use your phone as a prompt to pray. And share it with someone else. See what a difference it makes in your life and the lives for whom you offer petitions.
And if you choose to take this challenge I will make this guarantee:
When you light up the heavens instead of your phone you'll not only get better reception but you'll also get a holy connection every time!
May God bless you as you stay connected to Him.
Looking forward, pressing on and seeking God in every bump and twist in the road.
Get all Purposeful Faith blog posts by email – click here.
.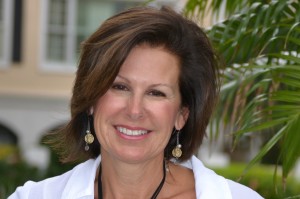 Christy is a wife, mother, mother-in-law (soon to be grandmother), mentor, and speaker. Her passion is to encourage women to move forward, and press on while seeking God's presence in every bump and circumstance they encounter.
Christy is also a girly girl at heart who chases tennis balls for recreation and at the end of the day does her best thinking in the tub.
You can connect with Christy at Joying in the Journey christymobley.com, Twitter, and Facebook.
More Reading:
10 Bible Verses: How Jesus Prayed
What Does Casting Our Cares Even Mean?