I am delighted to welcome Sheree DeCouto from Fellowship Bible Church in Roswell, GA to Women's Ministry Monday. Sheree's words encourage my heart – even our best dreams, can still be difficult.
Thank you, Sheree.
Post by: Sheree DeCouto
Is it just me, or have you ever wondered what happened after Cinderella and Prince Charming rode off into the sunset? As a little girl I bought the "happily ever after" ending hook line and sinker; as a grown woman I've learned that palace life doesn't always turn out to be what I expected.
Whether it be a relationship, job or ministry… our happily ever after scenarios often lets us down.
I'll never forget the day I landed my first full-time job in women's ministry. I thought I had arrived. For years I had dreamed of what it would be like to work for God. My head was full of all the wonderful things I was going to do for God now that He had brought me to my palace, so to speak. Finally, someone had recognized the call of God on my life and given me a chance to make my dreams of becoming a published author and sought-after speaker come true.
Needless to say, palace life has been harder than I expected.
Lately, I've been studying the ultimate dreamer Joseph, and I've wondered if he too might have grappled to reconcile his expectations with his reality. Obviously, he must have been disappointed when his brothers sold him as a slave. But, I wonder what he thought when he was purchased by Potiphar, who was Pharaoh's captain of the guard, and put in charge of his entire household. It was a lofty position for sure. Could he have thought, Someone has finally recognized my potential; I'm finally at a place where my dreams could come true?
If you know Joseph's story then you know Potiphar's palace was only another step in his journey. It was a place where he gained valuable leadership experience learned the importance of integrity. When I consider his time at Photiphar's palace as simply a step toward God's ultimate calling on his life I am encouraged re-think my own palace experience.
All of us yearn for the happy ending but few of us experience joy during in the journey toward it. I've found hope by remembering these three truths:
1.     It's not our final destination: All of life is preparing us for the ultimate happy ending when we meet Jesus face to face.
2.     Tests are part of it: Make no mistake. . . our dream job, dream marriage, and dream life will be full of  challenges to test us. (Thankfully they are all open book tests; the Bible gives us the answers we need!)
3.     Our reaction in the gap between expectation and reality determines our level of joy. We choose our response when life doesn't turn out the way we expected. Joseph's life story gives us an excellent example of how to move past our past and toward the ultimate call of God on our lives. In the end Joseph considered God's will more valuable than his own desire for success.
What palace is God using to prepare you? Are you passing the tests, or has your chosen response kept you from enjoying the journey? If I'm honest, I have to admit that the gap between my expectation and my reality caught me off guard. I haven't passed all of the tests. But today I'm determined to consider God's will more valuable than my own desire for success. I choose joy in the midst of my circumstances and I thank God that He is still preparing me for the ultimate happy ending.
Get all Purposeful Faith blog posts by email – click here.
About Sheree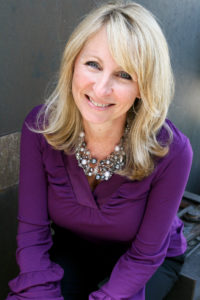 Sheree serves on staff as the Women's Ministry Director at Fellowship Bible Church in Roswell, Georgia. She is a Bible teacher, speaker, spiritual coach for leaders, event coordinator, writer, and mentor–and that's just what she does for her day job! She is also a wife, the mother of three sons, and a mother-in-law to her first daughter-in-love. Her passion is to bring the "real" factor to everything she does. Whether she's speaking to a large audience, writing, or mentoring, her goal is to be transparent about the struggles she faces so that others feel free to do the same.