I thought about bringing them in. But, if I do everything will get turned upside down. There will be questions, problems, ideas and suggestions about how I should do things. There will be recommendations for how the games should be played and different ideas on how the event should look. There will be deep discussions on outfits. Whether to serve mushrooms or asparagus. There will be rabbit trails I am too busy to commit to – and honestly could care less about.
I want to move alone. I want to lead the charge.  Is there anything wrong with that?
People = Problems
I like:
Kelly = Leader
People = Quiet doers
Hate me if you will, but I am being completely honest. Sometimes I can't handle people. I've always had an issue with them. They get loud. They get opinionated. They get political. They get whiny. They get long-winded (you open your mouth to speak only to have the words stolen from you). They get advice-oriented, especially when you already have a good plan in motion. They diss your ideas. They judge all the time…! They get critical. They hurt you.
Sometimes it feels better to shove people
down a rabbit hole and cover the top,
then let them give voice to things that might hurt you.
Ever noticed?
I throw them a carrot every now and then if they've been good. If they've been obedient and rule-sensitive down there.
But, if they've been a vwery bad rabbit, I tend to:

– Ignore them.
– Try to advise, derail or shush them.
– Avoid them
– Squeeze them out.
– Talk about them behind their back or in my head.
– Get filled up with so much steam, I exhale scolding words.
I punish those disobedient rascals. Mostly, I punish them because I am afraid of them.
Oh, boy…it's true.
I am afraid they'll: look better than me, come up with better ideas than me, steal my show, be liked more by other people, grace the world better than me, make me realize the ugly parts of myself.
Can't have Kelly feeling uncomfortable! No way, friends. That is the first rule of avoidance. 
Better to diss than be dissed, right? Better to be the first one to walk out on that boyfriend, than to have him dump you. Better to let your eyes roam the room with your eyes, than to have others do it to you. Better to step away than have to deal with your friend liking the other girl more. Better to disassociate than associate with potential pain.
Do nothing from rivalry or conceit, but in humility count others more significant than yourselves. Phil. 2:3
There's that…
It looks the opposite of my approach. It's one of those verses you recite because it sounds so beautiful. It sounds so Jesus. It sounds like, "Yes! I am great and humble and self-sacrificing and writing for Jesus (or fill in whatever holy excuse you use to not really love).
Self-protection is not holy affection, friends.
It's a sack of nasty pride.
Am I being too hard on you – and on me?
Maybe. We've been hurt. It's been painful. People have played – not nice. I know, I really know. It stinks.
Let's throw a pout-party and squeeze our face muscles real tight and remember their icky-ness. Let's.
Then, let's toss them to the wind. Let's let them fly away from us, because those past pains are holding us up from receiving present love. We are missing moments. We are losing joy. We are hiding away and into ourselves. We are losing the depths the real warmth that comes from letting someone really knowing you.
Our pride party is pointless.
Our joy is incomplete.
Our glass isn't half empty, it is depleted.
He who is faithful to love operates in the gaps of people's messes. If we are looking for pariahs of perfection, they don't exist, but He does. He will layer in love, where they have left holes. Friends, it is not a person we are looking to fill us, it is God. We find him in the holes of man, for that's where he leaves us – holy.
Prayer for Recovery of Relationships:
Dear Lord, today, I confess, I get scared. I get scared that someone will hurt me the same way as yesterday. It feels like a very real, present and oncoming threat. Help me trust you. Help me leave my heart in your hands, knowing that your wrapping of it is a covering that no man can penetrate. Help me believe that you are good, even when man is messed up. Help me know that my identity is in you and it is not indicative of man's opinion. Lead me in your grace, mercy and fearlessness. Amen.
Get all Purposeful Faith blog posts by email – click here.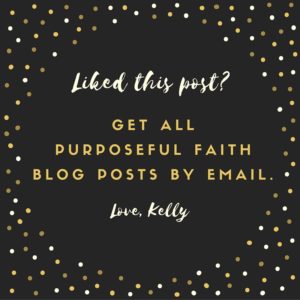 Related Reading: