Today I am excited to welcome Kim Breuninger from Twin Lakes Church to Women's Ministry Monday. Kim's words speak encouragement and liberation in who has God has created us to be. They encourage me. 
"What's your 'shiny' name going to be Kim?"
"Umm…I don't know."
As part of a playful team of women planning a retreat with the theme 'SHINE', I struggled to come up with a funny, creative and 'shiny' name to equal theirs.  My newly named friends, Crystal, Jewel and Tiara teased and laughed with each other as they worked, eagerly anticipating the weekend ahead of us.  While I, the more administrative task-oriented type, could only come up with some neatly organized spreadsheets and the question, "Lord, why can't I be more like them?"
Eventually, the team brought a nametag to me. They had chosen a shiny name for me! Pearl. Pearl? I thought of Minnie Pearl, a TV comedian from the 1960's, dressed in a frumpy dress and a straw hat with a price tag hanging off it yelling, "HOW-DEE-E-E-E!"  I was a little disappointed with my new identity, but wanting to fit in, I did my best to act like part of the team and cheerfully 'shine' with the others.
On the second night of our retreat the guest speaker taught from Matt. 13:45 (NIV), "Again, the kingdom of heaven is like a merchant looking for fine pearls. When he found one of great value he went away and sold everything he had and bought it." She went on to make the point that most precious jewels are found in the earth, but the pearl is found inside a living creature, setting it apart from the others as the only living gem.
I felt ashamed. God's Word had finely divided the joint and marrow of my thoughts (Heb. 4:12 NIV). I heard him say "Kim, I searched for you, I chose you and I bought you at a great price. I created you in my own image, made you unique from anyone else and gave you a special blessing, a gift, all so that just as you are, you might be a blessing to others.  I love YOU." His words struck my core. He's done all this, and yet what do I do? I neglect my true calling trying to be like everyone else instead of the jewel God created me to be.
I've kept my nametag from that retreat for over twenty years. It reminds me that although I may feel inadequate, my unique traits and gifts are just what God is looking for. It's my personal love note from my redeemer and King.
In Christ we're called to "shine like stars in the universe" (Php. 2:15 NIV), but the process of transformation, turning from a life dulled by sin and doubt, begins with the choice to place our trust in him, the Light of the world. Transformation requires our thoughtful involvement. Just as a pearl begins as an insignificant grain of sand and is refined by constant irritation, so we become set apart from all others, a radiant testimony of who we're created to be, as we learn to live in faith and God's truth.
Are you experiencing the blessing of who God has created you to be?
Do you believe he's shown you his great favor,
so that you can be a blessing to others just as you are, wherever you are?
Mary, the mother of Jesus, was a young girl from a dusty unknown town.
Paul was imprisoned, chained to armed guards.
Timothy was considered too young for the job.
Each of them chose to look beyond their circumstances, to God's Word.
They trusted his purposes, not popular opinion,
and became a blessing to others, to us, even to this day.
Get all Purposeful Faith blog posts by email – click here. 
About Kim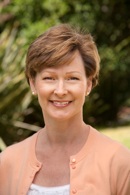 Kim Breuninger has lovingly served the women at Twin Lakes Church in Aptos, Ca. for the last 24 years. Her desire to encourage women through life's challenging seasons, and the healing many of us seek, has also taken her to Zambia, Africa where she's spent many years teaching and encouraging pastor's wives.
Kim is wife to her handsome husband, and Koinonia Conference Grounds Director, Dave Breuninger. Together they've raised their blended family of 5 children, all married with 6 grandchildren, (so far! J ).