It is with great excitement that I welcome Debbie Hopper to Ministry Monday! Debbie brings heart, wisdom and passion. Her experience shines. Even more, I found her words to be a soothing lesson for a worrier like me. I hope you enjoy this post as much as I did! 
It was the first week of January 2016 and my goal setting was in full swing.  But as I looked ahead to the next six months, there was a date looming on the horizon that stopped me in my tracks :  my 60th birthday.
It just didn't seem possible…
Children growing up?  Yes! 
Daughters getting married? Yes!  
Becoming a grandmother? Yes!  
Caring for aging parents?  Yes!  
But turning 60 and getting the infamous AARP card?  I had only blurred images associated with this decade and they were scaring the daylights out of me:
·       My Dad died at 63 after spending his last 8 years in a wheelchair
·       My Mother did a few adventurous things after he died, but her health declined by 70
·       Most women ahead of me on this journey seemed to be slowing down or checking out
The Lord needed to give me a fresh download, a picture of what He saw for my sixties, to give me a new vision and a renewed spirit about embracing this milestone.
And of course, He answered.
"Call out to me and I will answer you,
and will tell you great and hidden things
that you have not known."  Jeremiah 33:3
First, He very sweetly (but firmly) reminded me of all the great and marvelous things He had done in my life over the past 59 years.  Times He rescued me, protected me, redeemed me and poured favor over me when I didn't deserve it.  The thought that kept coming to me was:
You gave me my first breath and will take away my last.  Who am I to question any breath in between?
Next, He led me to dig deep and study what it really means to be a Titus 2 Woman.  Whenever younger women had referred to me as their Titus 2 in the past, I would just shrug or smile and accept it as a compliment.  But study it?
The LORD was giving it to me as marching orders:
1.     Tell everyone to follow God's Word
2.     Teach older women:
 To be holy in their behavior
Not speaking against others (gossip)
Not addicted to wine/drink/food
Teaching what is good
3.     Teach younger women:
Love their husbands
Love their children
To be self-controlled, wise and pure
To be a model of good works at home
To be kind, show integrity and dignity
To yield to their husbands
4.     Always use the Gospel as the source for godliness
The limitations we se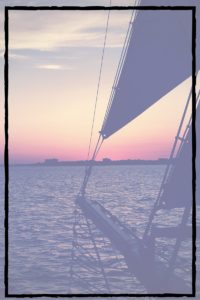 e, are often doors God knocks open through Godly instruction.
Where do you need to see past
limitations, restrictions, age or beauty?
For the first time, 60 held the promise of fulfilling work as I pursued that inseparable link between faith and practice, belief and behavior.   There was a renewed excitement in my spirit. He had not only answered me, but offered purpose and meaning to the days and years ahead.
I felt new wind behind me. In fact, I began planning a harbor cruise with the Daughters.  For it seemed worthy of celebrating all He has done. I was ready to sail into sixty with new hope.
Are you dreading a date on the calendar or waiting anxiously for a new day? Wherever you are, Sisters, let's embrace the days with His goals instead of our go-to worries.
And, maybe, if you are fortunate, like me, you may even end up with a Senior Discount or something…
Debbie Hopper bio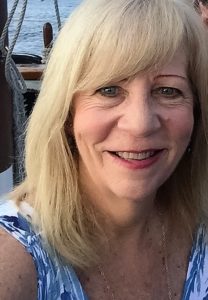 Debbie felt called into the ministry at age 16, and spent the early part of her life serving the body and working in the corporate world until her God appointment into full-time ministry 8 years ago.  As a Minister and Director of Women's Ministry at Seacoast Church in Mt. Pleasant, SC, Debbie has the honor of serving under the leadership of Pastor Greg Surratt, the ARC network founder.
Married for 22 years to an amazing man of God who is a Project Engineer by day and a Leader of Men by night, they have 3 Daughters, 2 Son-in-loves and 9 Grands.
To recharge from long days of ministry, Debbie enjoys Date Nights with The Hubby, long chats with The Daughters at Starbucks, reading, gardening, archery and photography.  You can connect with her on Facebook, Twitter and Instagram: debhopper