Post by: Jami Amerine
Our youngest vandal son came into our room early this morning for a cuddle.
He climbed in the bed and whispered, "Good mowning mommy."
He smelled of warm sleep and I was happy to have a moment alone with him before the chaos of the day erupted with the rising sun.
I tickled his back and stroked his blonde hair.  And then, I noticed a terrible scratch on his neck.
"What happened Charlie?"  I inquired.
Charlie elaborated. "I spent da night in da jungle wif my fwend Ashwee.  A big wion scrwatched me.  Ashwee killed da wion five times!"
I tried not to giggle, "Oh my, I think that was a dream baby!"
Charlie's brow furrowed, "Den how comes I gots dis scrwatch?"
Uh.
Well.
Good point.
It wasn't long and the day imploded… as suspected.  It got bad fast.  A horrible argument ensued with a semi-adult-baby, a checking debacle, a missed opportunity, a leaking trash bag, a blown-out diaper, and a stalled-out vehicle… I checked my watch, it was only 9:45 am.
I wanted to crawl back in the bed and pretend with Charlie.
Frankly, being chased by a lion seemed like more fun than the day unfolding before me.
My fairy godmother, AKA, my mommy helper Bobbi took over the three littles and I escaped to my office.
I stared at my screen.
Nothing.
I drank four cups of coffee.
Nothing.  Well, heartburn and the jitters.
Again, it would be nice, some days to be an author of fiction.  Fantasy, where my mind might escape the non-fiction reality of sticky floors, parking tickets, and the pursuit of some form of normalcy.
What that would look like I do not know.  I wandered to the bathroom to blow my runny nose and blot my sodden eyes.  It was then I noticed the toilet lid partially shut.
I opened the closure.
The toilet was packed full of toys; a stuffed purple bunny, a roller skate, 10 blocks, 44 Legos, a Jedi, a dump truck and a baby doll.
I shut the lid and climbed back into bed.
I willed my eyes closed and pictured a lion chasing me through the jungle.  It was a relief.
Perhaps a creative mind is more burdensome, alas sometimes it is my greatest reprieve.
Make that, most times. 
My brain, fingertips, and caffeine charged imagination couldn't resist and I climbed out from my sheets to face what was left of my day.
The unbelievable is my inspiration, the death and resurrection of a hero.  A hero who died for me, saving me from the bondage of my folly.  Setting my feet on the pure path of righteousness… glass slippers.  Despite all the ick, I delight in the yoke of He who saved me.  A yoke that is easy, whose burden is light.  A protective lion,  gentle as a lamb.  He lies with me in the high grass.
I stare at mystical clouds that make shapes, shapes I imagine are visions of peace, hope, joy, love, and I delight in this future with Him by my side.  I tug at a piece of cool grass, with my head nestled closely to his course fur I feel the rise and fall of His mighty breath and I hear the rumble of His word, a purr.
He stretches and yawns, proving His majestic ability to rest in the work already accomplished.  At His movement, as if on cue, butterflies erupt in the breeze and I am swamped… with peace.
I have no proof.
No scratch.
No resolve to the toilet calamity still soaking in the commode in the master suite.
Yet, I am okay.
It is well.
My mind is free from the burden of worry.  He knows every hair on my head.  This is the place where He calls me to rest.  This is the promise He made, "come you who are weary."
Indeed this is me.
You may inquire, "I think that's a dream… a fantasy you created."
And I have only one question for you, "Then how comes I got all this peace?"
And the peace of God, which transcends all understanding, will guard your hearts and your minds in Christ Jesus. Philippians 4:7
Get all the Purposeful Faith blog posts by email – click here.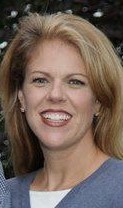 Jami Amerine is a wife, and mother to anywhere from 6-8 children. Jami and her husband Justin are active foster parents and advocates for foster care and adoption. Jami's Sacred Ground Sticky Floors is fun, inspirational, and filled with utter lunacy with a dash of hope. Jami holds a degree in Family and Consumer Sciences (yes Home Ec.) and can cook you just about anything, but don't ask her to sew. She also holds a Masters Degree in Education, Counseling, and Human Development. Her blog includes topics on marriage, children, babies, toddlers, learning disabilities, tweens, teens, college kids, adoption, foster care, Jesus, homeschooling, unschooling, dieting, not dieting, dieting again, chronic illness, stupid people, food allergies, and all things real life. You can find her blog at Sacred Ground Sticky Floors, follow her onFacebook or Twitter.