She slipped me the invitation under the table so as to not disturb the meeting going on and whispered, "Are you going?"
I read the first few lines and felt the sting. I whispered back, "I wasn't invited."
Obviously embarrassed, my friend said, "I'm sorry."
And with those two words, I suddenly felt less than.
Kate was flipping through her Facebook feed and saw a group of her friends, all smiles, out to dinner. Friends she normally hangs out with. Their comments below the picture were all about the fine food and good company.
Kate was a little bewildered but even more hurt. She thought, Why wasn't I invited?
Angela had her girlfriends over for their regular prayer meeting, but all three of them said they had to leave early. They had another obligation. She didn't think much about it and when they left she gathered up her kids to go the local coffee shop. When she arrived, there they were, her prayer group gals, sipping their lattes and laughing with another mutual friend.
Awkward moment.
Angela thought, I wonder why I was left out?
If you're breathing, I'm sure like me, it's happened to you sometime in your life—all your friends are off to a happening you didn't know about, that is, until an innocent one shows you the invitation, or you walk in where you're not expected, or people forget you're also part of Facebook.
And you feel crushed. You feel less than. You feel discouraged.
When we're uninvited though we may never find out the why, I can tell you it's not because we're unimportant, lack value, or are less than.
Why should we let our worth be tied up in somebody else's agenda? Especially when we don't know their heart and we don't know the motives behind their actions. I assure you I know being left out is a humbling experience.
And whereas humility is good and keeps us looking upward, discouragement is defeating and keeps us looking inward.
So how do we keep our perspective right when we're feeling dejected?
We align our perspective with God's truth.
His Word says we are worthy.
We are made in the very image of God (Genesis 1:26-27).
We are fearfully and wonderfully made ( Psalm 139:13-16).
We are Gods' own possession chosen for his glory (Ephesians 1:13-14)
The King of Kings and Lord of Lords wants us to dine at His table
and that's the only invitation we need.
Yes, people will indeed disappoint us, hurt us, overlook us, fail us, and slap us to the ground…
Unintentionally and sometimes on purpose.
But we have a God who never rejects us, overlooks us, or fails us.
Quite the contrary. Our God revives us, pursues us, restores us, and comforts us and never ever stops loving us.
Friends will hurt us and feelings are fickle. But the facts are simple.
God is faithful.
Always.
So just remember when you've been slipped that invitation under the table that doesn't have your name on it, your name is written in a far better place—on the scarred palms of our Savior's hands.
And He says you are WORTH it.
"See I have engraved you on the palms of my hands…" Isaiah 49:16 NIV
Looking forward, pressing on, seeking God,
Christy
Get all Purposeful Faith blog posts by email – click here.
Christy is a wife, mother, mother-in-law, mentor, speaker, and Life Purpose Coach. She's also a girly girl who chases tennis balls for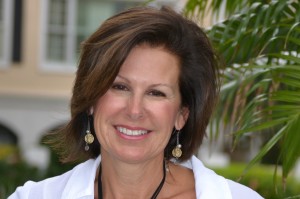 recreation and hunts for sharks teeth on the beach. But her greatest passion is to encourage women to move forward and press on, seeking God in the midst of life's struggles.
You can find Christy at Joying in the Journey, Twitter, and Facebook.