The boy stood there. Between him and the time of his life – was glass.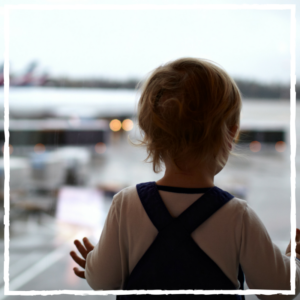 To move on to new adventure, he had to let go of reservations and fears and find a way around what stopped him. He had to submit to Father's way, so he could find his way.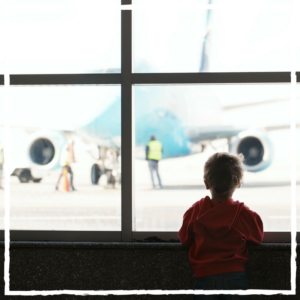 Often we get stopped. All the same, we peer out, uncertain about how to proceed, how to claim joy. We see the barrier – our fears, rejections and worries.
God doesn't see barriers. God sees perfectly. He sees us. He sees our way. It's crystal clear.
What is holding you back? Stop, and really consider this. It could make all the difference to your life.
Are you proceeding with the God
who removes barriers?
Or are you proceeding straight into a glass window
that gets you nowhere?
Here's a quick test to tell…
Do you think:
With God, all things are possible. He will do what he will do, but no matter what he will get me through.OR
I've got to make a way or I'll be left and standing here watching my dream take-off. I'll be forgotten and worried and never to be loved.
We need add nothing to the perfect work of God.
Have you been adding stuff?
Stress? Anxiety? Plans? Opinions? A controlling spirit? Doubt?
 I consider myself a know-it-all on this subject matter, for good reason, I bang my head on the window of my own self-preservation, self-seeking and self-righteousness all the time. But, here's the kicker – when I do, when I actually turn around to find him –  He is there. And, I find joy.
Mercy abounding, he waits. Love untainted, he restores his daughter. Grace unfolding, I access new hope.
He gives me a one-way ticket to new adventure and calling in Him, when I finally "re-turn."
Do you feel too far gone – to get back?
Let me remind you of something important: the perfect Savior saves the imperfect people. This is the bottom line of the gospel.  That's me! That's you!
Even more, the perfect savior empowers imperfect people. Imagine that!
That's me! That's you!
All that is required is, us, simple folk, like lost prodigal children, just "re-turn."  No shame about this friends, every disciple had to do it.
Will you?
God breaks the glass standing between us
and Him when we let him.
The weary get rest.
The tired get blessed.
Anxieties are less.
There is clarity to see.
Where we believe we could never go, God takes us. It isn't by our efforts, for there was no way we could climb over the issues ourselves, but – with God – he can do it.
Get all Purposeful Faith blog posts by email – click here.