"WHAT IS MY CALLING?"
In this workshop, you will:
1. Discover the biblical power of living out calling.
2. Gain understanding about God's will for your life.
3. Identify your calling.
4. Solidify your calling as you share what God has revealed.
5. Propel forward through the power of prayer.
***Every attendee will receive, via email, a verse and a prayer of empowerment from me.
I have seen God release calling to people time and time again. He is faithful! It happened with me too, God not only gave me my calling, but enabled me to become an author and speaker. Nothing makes you different than me!
The evening workshop cost is $54. This price covers costs, creates personal accountability to attend and to steward the knowledge, and blesses me in the creation of future frameworks for ministry. Thank you.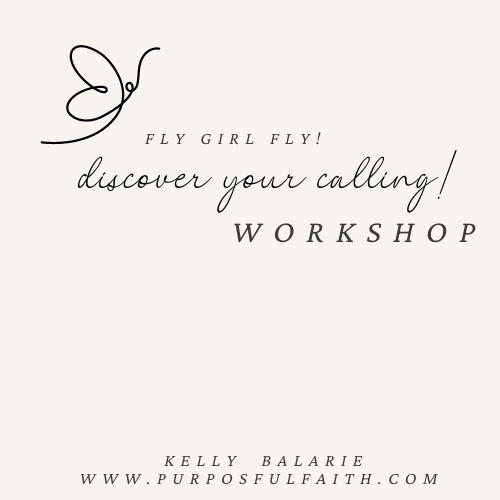 "What is My Calling?" Workshop
Thursday, Feb 9, 2023 from 7:00 PM ET - 9:00 PM ET via zoom.
**recorded version available.
***Attend the Live Retreat on Zoom or participate in the the recorded version post event.
Testimonials
"Kelly is a great encourager! Her greatest desire is that you should know who the Lord created you to be and who you are as a daughter." – M.R.
"Kelly brought light into my very dark world by demonstrating what the true love of Jesus looks like!" – D.P.
"Kelly's "realness", no matter the cost has helped liberate me from all the masks I carried. Christ uses her to powerfully deliver freedom in every conversation." – S.A.
Frequently Asked Questions
1. Will there be a recorded version?
If you are unable to attend, but you would like to be a part of the event on your own time, my plan is to create a recorded version. Simply buy a ticket for the retreat and let me know via email that you will be "watching at home". I will send you the file after it is complete. For more information or if you have questions contact kelly@purposefulfaith.com
2. How will we have the meeting? 
The event will be hosted on Zoom. Please check your Zoom account for updates prior to the event. Lines will be muted.
3. How often will you be having retreats?
I would like to have these retreats quarterly or every other month. My dream is that we can know each other. I would also like to place people into small groups that they can regularly meet with and form relationships. My dream is that we become even more of a tight-knit community.  I will love to pray for the small groups at times and I hope this is something that can continue for a long time.
4. How can I continue to connect and build accountability?
I will be creating a dedicated page for your small group to meet, talk, encourage and support each other. I am looking for alternate locations to Facebook. Stay tuned. I hope to announce this during the retreat so that you can continue to meet with a small band of women. Additionally if I can set it up (depending on the retreat group size), I may even have you meet your small group during the event.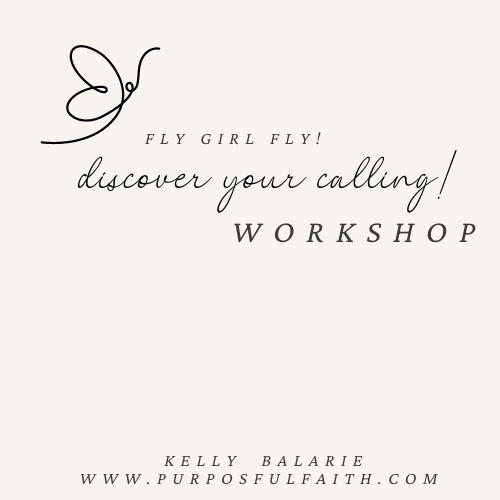 "What is My Calling?" Workshop
Thursday, Feb 9, 2023 from 7:00 PM ET - 9:00 PM ET via zoom.
**recorded version available.