I didn't want to do it, but there I was stuck right in the center of my kitchen, in the mess of it. I leaned in, my temperature boiling, this woman just was not understanding my point.
"There's no changing a mind like hers," I thought, "She's impenetrable."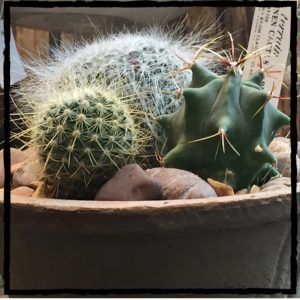 I glared. I guess, God was going to have to teach her the hard way – and I was certain I wasn't going to be praying blessings over her life anymore! Take that!
She is not understanding me. She is hurting me. This is all her fault.
Isn't it funny how we think? We can even know our thinking is faulty, that we are some small iota in the wrong, but still, we grab onto our small point as if it is a helicopter dropping down a life-line. We think it will get us to battle won, but we usually much more feel like it is battle done as we are left stranded at the top of a building, waving our hands. Helpless. Uncertain. With no one around to fix our aching heart.
Her words approached me strong. Her defensiveness writhed. So did mine, for that matter.
Do your arguments go round and round making you feel like the loser?

Do you start to look at the person like enemy rather than friend?

Usually, I figure, the other person:
Will never listen.
Doesn't care enough to listen.
Doesn't get me.
Thinks wrongly about me.
Is always going to win.
Just admitting what you believe about the other fighter is helpful, I find. Lightbulbs go off.
Lightbulb 1: When you're in mindset – self-protection, it is easy to go into mode – manipulation.
 "Love is patient, love is kind. It does not envy, it does not boast, it is not proud. It does not dishonor others, it is not self-seeking, it is not easily angered, it keeps no record of wrongs.  Love does not delight in evil but rejoices with the truth.  It always protects, always trusts, always hopes, always perseveres." (1 Cor. 13:4-7)
I don't do all that. I do other things in the heat of battle; I injure. 
Admission and confession offer permission for God to move in.
Lightbulb 2: Love is not me, it is God's presence in me. The pressure is off.
"For God has not given us a spirit of fear and timidity, but of power, love, and self-discipline." (2 Tim. 1:7)
Reading this verse makes me want to create a little plaque I hang over my kitchen sink, saying: No fear needed, for with love, I am equipped to win.
This means I stand in the center of the kitchen-tornado with:
1. Power – Christ's power in me; it does not look like a weak girl getting pummeled but like a force of peace.
2. Love – I have the supernatural power of Jesus Christ; he will help me forward it on.
3. Self-discipline – The ability to know when to speak and when to shush up. I have power to have power over myself. I am not without strength; God made me full of it – in him.
I keep on remembering these 3 things as I am talking; It makes a difference.
I am not without, I am with God, with his grace, with his arsenal of mercy. This is not weak, it is strong. This is not flailing, it is thriving. This is not anger, it is progress.
Lightbulb 3: If Jesus didn't condemn me, man can't either. I can always operate from a place of intentional love rather than injured fear. 
Whoever believes in him is not condemned, but whoever does not believe stands condemned already because they have not believed in the name of God's one and only Son. Jo. 3:18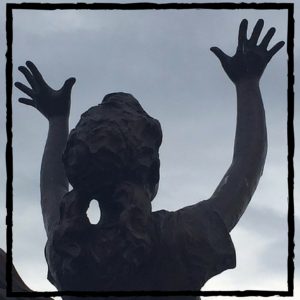 I wish I could tell you that day, I won the battle, I didn't.  I lost some pride.
Get all Purposeful Faith blog posts via email – click here.
Bloggers, join the Cheerleaders for Christ Facebook page.
Loading InLinkz ...