You do things.
You get me coffee.
You clean the pans that have scum left from the night before.
You give me time to execute my dreams.
You love your kids.
You give them your best.
You think about how I am feeling.
You encourage me in my dreams.
You tell me I can.
You show me you care.
You make sacrifices and time.
You give me the best Apple computer a writer could ever want.
You think about what I will delight over…
…all while being daddy of two, leader of home and strong at work. 
If there is one thing a woman wants, besides God, chocolate and new clothes – it is a man that loves her. I have that in you. You are mine and I am yours. When I see you, I see Jesus.
If there is one thing a kid wants, besides candy and toys – it is a daddy who cares.
You make breakfast a coveted affair.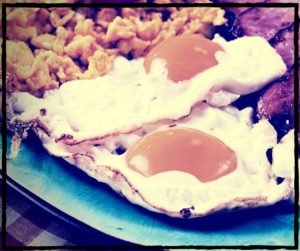 You lug them around on your shoulders.
You tackle and toss and take your kids places they have always wanted to go.
You laugh and dance and fuss over little things.
You bring little gifts home from work.
You make time for stories.
You pray morning and night over things that count.
You take them on new adventures.
You do breakfast tours in new cities.
You make your minutes count.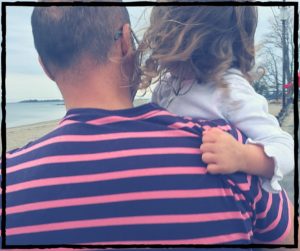 They know.
And what I know is all these small moves of love, will end up as giant leaps of the heart kind. They will know significance. Believe in it. They will know belonging. And rely on it.
They will know they can because daddy always believed they could.
They will believe Father Daddy will carry them because you did.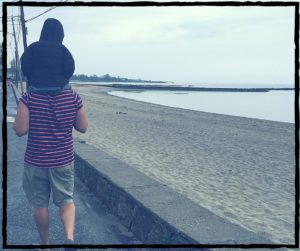 They will know Jesus because you reflected him.
She will find a good man because you are good man.
They will remember. They will remember the "You are courageous" comments. They will remember the "Don't give up," words. They will remember the, "Spin for me" requests. She will remember the, "You are beautifuls."
You are sowing security. You are making it the fabric of our family, the knitting of our future. It counts. It will reap rewards.
We cheer you today, daddy.
You are a man doing well.
Working hard.
Giving your all.
We applaud your generosity, your heart and your passion – for us.
Love,
Wifey and Kids
P.S. From your little boy: Daddy, I love you, daddy. You are strong. My heart feels glad to be with you, daddy.
P.S.S. From, your even littler girl: Daddy, you make me feel happy.
Get all Purposeful Faith blog posts by email – click here.