There's this space in our lives where sorrow and joy collide, where highs and lows converge and where good and bad embrace. This is a new space for me. But this is a space that many of you may be familiar with.
Usually, in my "Job Seasons" as I like to call them, horrible things happen and keep happening. And they happen often. Those seasons give new meaning to the term "When it rains, it pours". Unfortunately, I have grown accustomed to these seasons.
For the past 6 or so months, I have been in this new season of this in between space. Picture this…devastating circumstance then joyous circumstance then disastrous circumstance then fun circumstance then overwhelming circumstance then delightful circumstance. Exactly!!!! Now you have a small glimpse of what my life has been like recently.
It's felt as though I have had spiritual whiplash. Back and forth and back and forth. It's been one of the hardest times in my life. I've been drained in every sense of the word…emotionally, mentally, physically and spiritually. Most of my prayers have sounded like moans and tears.
I'm coming out of this season, but there is still a remnant of whiplash. But God has met me there, at every turn.
"But even if He does not, let it be known to you, O king, that we are not going to serve your gods or worship the golden image that you have set up." Daniel 3:18
The first part of this verse and a few other verses have reminded me of my Heavenly Father's faithfulness to me, not only in this season, but in all seasons. Whether the season lasts how long I want it to or not or ends the way that I want it to or not…whether God moves in the way I want Him to or not, some core truths remain.
"But even if He does not…"
God is still with me.
"Be strong and courageous. Do not be afraid or terrified because of them, for the Lord your God goes with you; He will never leave you nor forsake you." Deuteronomy 31:6
God is our Father. He loves us and pursues us. He never gives up upon us. He goes before us, behind us and surrounds us. And He delights to do so. Regardless of what we do or what is done to us, He is our protector and provider. He longs to defend us and bring us healing. He longs to simply do what good fathers do.
God is still good.
"Oh, give thanks to the Lord, for He is good! For His mercy endures forever." Psalm 136:1
God is good and faithful and loving and kind. Even when catastrophic situations occur, He is still good. He cannot be or act contrary to His nature. It's impossible.
The details of this life don't dictate the goodness of God.
God still has a purpose for me.
"For I know the plans I have for you," declares the Lord, "plans to prosper you and not to harm you, plans to give you hope and a future." Jeremiah 29:11
Seasons come and go. That's the beauty of them. They don't last forever. When dark seasons come, God's purposes for us are not nullified, they are only sidetracked.  It's up to us whether or not we allow those times to further equip us for our callings. It's up to us whether or not we keep the faith that God's purposes will prevail.
But even if He does not…
God is still with us.
God is still good.
God still has a purpose for us.
Are you in an in between season experiencing a bit of whiplash? I'd love to pray for you!
Get all Purposeful Faith blog posts by email

– click here.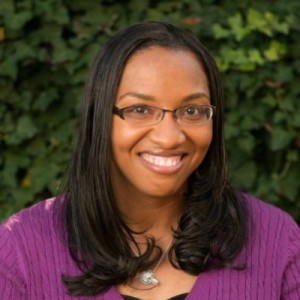 Karina is a devoted follower of Jesus from New Orleans, Louisiana, but has made her home in Baton Rouge for the past 15 years. She spends much of her time leading worship at church, writing, reading, dancing and mentoring the next generation. She has a huge heart for serving and missions. She is an advocate for the local church especially the one that she attends, Healing Place Church. She also enjoys working out, traveling, photography and going to concerts/conferences.
Karina believes that every woman has a God-sized dream on the inside of them and it is up to an encouraging community to help nurture that dream. Her goal in writing is to see women get a revelation of God's Word and discover how to apply it to their lives in order to walk in freedom and live the life that God intended. But the most important thing to her is to live out the call of Isaiah 26:8…For His Name and His Renown are the desire of our souls! You can connect with her at "For His Name and His Renown."