I bit into a nectarine. It was straight from the rural farms of deliciousness. As I bit down, sweetness with undertones of sour exploded. Frankly, it tasted like heaven.  I stared, turned it over and over again in my hands and asked, "How could this be? What produces something like this?"
It both looked and tasted like a sunset in my mouth.
Fruit is fruit, but rare is it that it tastes good. Rarely, does it make you want a second and third helping. Rarely, does it leave you holding it, staring it and wondering how something could actually – do that!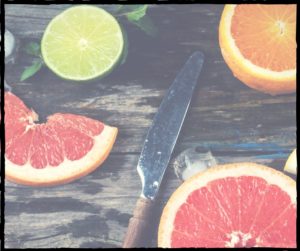 "You did not choose me, but I chose you and appointed you so that you might go and bear fruit…" Jo. 15:16
If I am supposed to be bearing fruit, does it taste like this?
Like love, joy, peace, forbearance, kindness, goodness, faithfulness, gentleness and self-control (Gal 5:22-23)?
Or am I producing a watered down and unripened variety? 
People should taste heaven when they encounter me.
They should stand back to consider the power of God – in me – because God stands out – through me.
What I fear, though, is I try to be like everyone else. I fit a mold of Christianity. I hinder God from making me unique. I fear being too great, vocal or in love with Christ. I fear being too much. Do you?
Then, I end up as the ordinary garden variety of grocery chain fruit; I taste average.
Bor-ing… Blah…. Been there done that… It tastes a little lukewarm. Jesus regurgitates those types (Rev. 3:16). I don't want to be that, I want to be so jaw-dropping, so succulent people  have to step back to consider who could produce this. Imagine that?! Where all people want – is more. More Jesus. More love. More Spirit.
Where they walk on up and say, "Give me some of that!"
I want to hand out "…fruit that will last…" Jo. 15:16
I want to hand out fruit that unites people at a table of love.
I want to hand out fruit with seeds to bear more fruit.
I want people to ask how something like this could happen.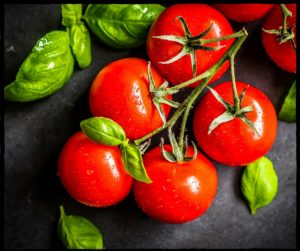 That is what I did. I searched online to see how good fruit is produced. I found practical tips to growing good fruit. But, what grew under each of these practical tips, were God-tips. Tips that would instruct me on how to be flavorful and full of God's life-changing juice.
Tips to Growing Good Fruit*:
1. Place them in direct sun.
Get in the light of God's word. Let it grow you.
2. Make sure they have shelter from high winds.
Dwell in safe places: Whoever dwells in the shelter of the Most High will rest in the shadow of the Almighty." Ps. 91:1
3. Add compost or manure to the soil.
Pray that your heart is open to change and you'll have the courage to endure as he does.
4. Give them support, netting or canes.
Lean up against God: "Come to me, all you who are weary and burdened, and I will give you rest." Mt. 11:28
5. Cut off the top of the plants.
Let God shape you, even when it hurts: "He cuts off every branch in me that bears no fruit, while every branch that does bear fruit he prunes so that it will be even more fruitful." Jo. 15:2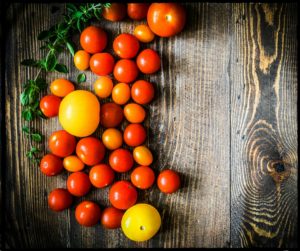 Simply said: Let God water you straight into delicious. Then, the world will take a bite and fight to know how God makes something that good. They will hear, and peace will reign. Your fruit will produce fruit.
Get all Purposeful Faith blog posts by email – click here.
Source: https://www.theguardian.com/lifeandstyle/gardening-blog/2010/may/18/growing-tomatoes-tips