Blog Post by Abby McDonald
Christmas vacation came to an abrupt end as my husband and I listened to water gush underneath the bathroom floor. It wasn't just coming out of the drainage pipe. No, it sounded like a waterfall beneath our feet.
The longer we stood there waiting for the noise to stop, the more dollar signs I saw adding up in my head. This was the second plumbing issue we'd encountered during Christmas break, and we still had not received the bill from the first service call.
As my mind raced with endless possibilities, I sent up a frail prayer hoping the damage would be minimal. Although I avoided complaining outwardly, I inwardly assumed the posture of punished child.
Why did this have to happen right after Christmas, when we'd just spent money on travel and gifts? Why did these types of things always happen in multiples?
Potty training a high-maintenance, strong-willed child added to my list of stresses. A struggling family member kept me awake at night.
As my inner monologue rehearsed all of these things, it sounded like a six-year-old whining. But the thought that disturbed me the most was one I've seen countless times from followers of Christ when times get hard: Why was God punishing me? What had I done?
Had we missed a tithe check, neglected acts of service or turned a blind eye to someone in need? As my mind sunk further into a downward cycle of self-pity, I knew my thoughts were not from the Creator. I was in the midst of a battle of the mind, and I needed to grasp onto the light of Truth.
I stole a few moments by myself and counted gifts. I thanked God that I have a husband who is handy and able to make repairs when times get rough. I thanked him that we live in an area where we have resources available to us. As I walked our dogs, I praised God for the beautiful weather we came home to the previous day. But the further I went down a rocky, uneven path, the more one question kept repeating itself in my head.
Why do I perceive negative circumstances as punishment from God, but often fail to recognize blessings as God's love?
I reflected on everything I love about my life on a given day. A song that comes on the radio at just the right time. The way my three-year-old throws himself into hugs, his whole body wrapped around you. A beautiful sunrise that turns the entire horizon a deep shade of orange.
How could I not look at each of these gifts and think, "Wow, God must really love me"? And if I recognized each of these blessings as an expression of love from my Creator, how would it change me?
James 1:17 says, "Every good and perfect gift is from above, coming down from the Father of the heavenly lights, who does not change like shifting shadows."
He does not change, friends. He doesn't have a mood swing and decide to clog up your drain. He doesn't get hormonal and decide not to listen to your prayer. He is the same yesterday, today and forever. (Hebrews 13:8)
When he allows us to face trials, it is not because he is angry with us, but to draw us to Him and refine us. Each struggle we face is an opportunity to build character.
Tonight, as I sit in the soft glow of the Christmas tree, I'm still counting. I'm counting not only the gifts he's given me, but the ones I know will come. Because he's that good.
As the list grows, I feel his love swelling up inside of me. He loves me so much. And he loves you, too.
So today, as your brewing your coffee and listening to your favorite tune on the radio, remember he created this day just for you. Let truth of that realization sink in and fill you with a love so deep it overflows.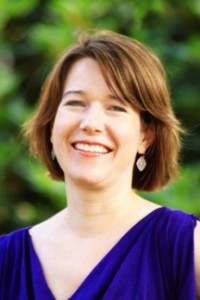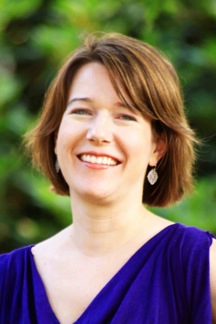 Abby McDonald is mom, wife and southern girl who fell in love with writing at a young age. She started Fearfully Made Mom because she felt God gently pushing her to share her writing with others who may feel alone in their struggles with self-doubt, accepting God's grace, and finding their identity in Christ. Her desire is to show women they are fearfully and wonderfully made by a God who will relentlessly pursue them, even during their darkest times.
When she's not chasing her two little boys around, Abby enjoys hiking, photography, reading, and consuming copious amounts of coffee with friends.
Abby would love to connect with you on her blog, Twitter, Facebook, and Pinterest.
***Sign up to get Kelly Balarie & Friends blog posts by email.  Click Here.