Post By: Angela Parlin
Some nights, my little girl stops me from heading out of her bedroom after I've tucked her in.
Before I move on to the next kid's room, she needs me to help her sort through scary questions, unfathomable for a just-turned-9 year-old. Matters of life and death and everything in-between.
It's a gift to talk deep with her, because I get to point her to the HOPE I know, again and again.
I get to help her see where Jesus resides within the gains and the losses of this world.
But it also tears my heart out. She's seen enough now to know it's not all going to be okay. Not in the way we would like it to be.
She's seen the broken way of things here. She's walked through loss and several near-losses with us. She's wiped tears and cut out pink heart-shaped cards, adding stickers and cursive I love you's. She's served up comfort in mugs of hot tea with a side of dark chocolate & almonds.
She knows things I wish she didn't know.
It's a terrible world, one with ISIS and earthquakes and anger and leaving and loss. It's a world where we sometimes shake our heads and cry and say I don't know. I don't understand.
Recently a friend of ours lost his sister suddenly. She was younger than me.
She'd had a hard run, and when he stood to speak at her funeral, he said, It seemed like she could never really catch a break in life.
He shared what he has left of her, his memories. He talked about how she loved to put together 5,000-piece puzzles, and laughed that there was one currently spread across a table at Mom and Dad's house–missing that one piece like always. Then he asked a question, and it left a lasting picture in my mind.
What's the most important part of a puzzle?
It's the top of the box. The completed view.
The picture of how things are supposed to look in the end.
Without that, we don't know where we're headed.
Without it, the puzzle doesn't make sense.
That day, remembering his sister, was a little like putting together a puzzle without the box top. Without that one missing piece.
Why did God allow it? We don't know. Will it all be okay? Yes, and also no.
What we do know: Jesus resides within the loss. It hurts, and God still moves. He is working toward the good of drawing us each to Him. One day, the losses will end. He will bring so much beauty out of all this chaos.
It will be okay, but only because Jesus never loses the view of the top of the box.
It will be okay, because of Who God is–the Eternal God and the Everlasting Father. Because He is Good and He cares for us. Because He is full of Mercy and Kindness and Grace. It will be okay, because we trust in Him, even when we don't understand.
We see blurred images in this mirror, but one day we will see clearly.
Life is a puzzle, and today we're missing the finished view.
Now we see things imperfectly, like puzzling reflections in a mirror, but then we will see everything with perfect clarity. All that I know now is partial and incomplete, but then I will know everything completely, just as God now knows me completely. Three things will last forever–faith, hope, and love–and the greatest of these is love. 1 Corinthians 13:12-13, NLT
Get all Purposeful Faith blog posts by email – click here.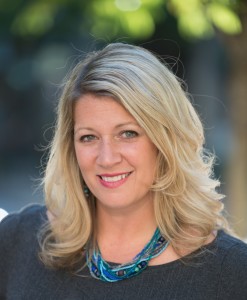 Angela Parlin is a wife and mom to 3 rowdy boys and 1 sweet girl. In addition to spending time with friends and family, she loves to read and write, spend days at the beach, watch romantic comedies, and organize closets. But most of all, she loves Jesus and writes to call attention to the beauty of life in Christ, even when that life collaborates with chaos. Join her at www.angelaparlin.com, So Much Beauty In All This Chaos.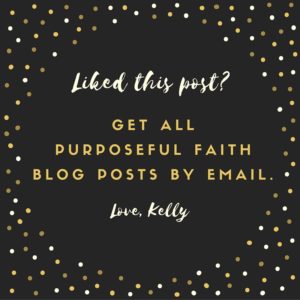 http://app.feedblitz.com/f/?sub=971370