I am delighted to welcome Deanna Fields. God has put a message on her heart that we all need to hear. Her words remind me to press into all that God has for me. Thank you Deanna for joining us for Ministry Monday.
Post by: Deanna Fields
In Disney's newest Cinderella movie, there's a scene where Ella's dying mother shares a secret with her daughter, "Have courage."  Ella's mother knew it would be difficult for her to grow up without a mother and that she would need courage.  In the same manner, our Heavenly Father has been whispering this same secret to us throughout time.  Now if we're honest, I think that most of us would confess that we struggle with fear…having no courage.  I know I have!
Many years ago I struggled with fear in many areas.  Our church had launched the first of many short-term mission trips.  It didn't cross my mind that God would want me to be a part of one of those teams, but while talking with my husband he asked if I was planning to go and I said, "NO…but I haven't really prayed about it."
The instant I spoke those words, I felt the Holy Spirit impress upon me to pray.  The next day, I went to the prayer room and the whole time I was thinking "Lord, I really don't feel like you're calling me to this, but if you are please be specific with me.  Ireland…it's really pretty there, and I love working with children.  Israel…hmmm, that's kind of scary, but whatever you want Lord."
Boy was I surprised when my Bible opened to Matthew 10:5-6, which basically says "Do not go in the way of the gentiles, but rather go to the lost sheep of the house of Israel."  Really God?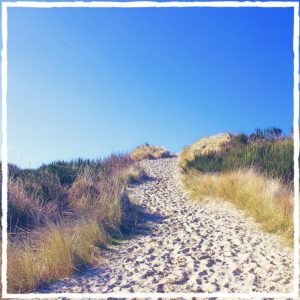 Fear gripped me.  The next few weeks the Lord continued to send confirmation and I really couldn't run from Him anymore.  So back to the prayer room with all my excuses.  "We don't have the money…My kids are too young and I can't be gone that long…I'm so busy with the ministry YOU gave me…I'm afraid to fly…It's scary over in that part of the world!  Basically, I was begging God to change His mind.  Again I was blown away when my Bible landed on Luke 1:11-13, which basically says…
 "then an angel of the Lord appeared to him, and said
'Do not be afraid, Zechariah; your prayer has been heard….'"
God had heard my prayer.  He knew I was afraid and guess what…He still wanted me to go to Israel.  My husband and I didn't understand why, but we knew we had to face our fears and walk in obedience.  Then something amazing happened!  With the help of the Holy Spirit, we stepped over that fear, and later released our family into 16 other short-term trips and two study abroad trips.  God dealt with that fear in us…but it was a battle for me!
We ALL must continually seek to be a people
who walk in the courage of God.
God wants to impart His courage to us.
How do I know this?
In 2 Thessalonians 2:16-17, Paul prays a blessing that says, "May our Lord Jesus Christ Himself and God our Father, who loved us and by His grace gave us eternal encouragement and good hope, encourage your hearts and strengthen you in every good deed and word."  
If you take a look at the focal point of these verses, which is the word encourage, you can find the intent of this prayer.  The actual meaning of the word in this instance is deeper than the meaning of comfort (which is what we think of when we hear the word encourage).  In this instance, this is like God giving us Himself, His Holy Spirit, so we can actually walk out courage in our lives.
Courage is a constant theme throughout scripture where the Lord continually encourages His people with phrases like "fear not" "have courage" and "do not be afraid." We need a constant reminder that God is in control of our life, and we CAN do all things with Him and through Him!
What areas do you need courage to say yes to God? 
Don't allow the enemy to intimidate you into doubt and fear.  You will miss experiencing the power of the Holy Spirit by trying to live a safe and comfortable life!
So today I'm planning to lead a women's retreat to Cambodia next summer…and I'm excited!  This is a new adventure for me.  We are travelling to a place where the culture is extremely different from ours, and the treatment of women can be oppressive in many instances.  The harsh reality is that I won't understand what these women have experienced or how they feel.  I really don't have a clue of what's in store, but I know that God has prepared the way.  So I can walk with courage, not fear, into this incredible opportunity.
Get all Purposeful Faith blog posts by email – click here.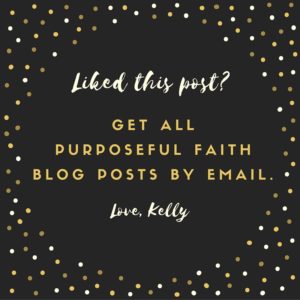 DeAnna Fields bio
DeAnna Fields has been the Women's Ministry Pastor at Beltway Park Church in Abilene, Texas for almost 16 years.  She loves women of all ages, and works to connect the generations at her church. She and her husband, Doug, have been married for 30 years, and are blessed with three daughters. DeAnna graduated from Texas Tech University in 1984 with a BBA Marketing degree, and is amazed that the Lord wastes nothing she learned in that environment to reach out to the women in her church and community.  It is her passion to encourage women of ALL ages to seek the Lord in every area of their life and understand that we serve a God of resurrection power and healing.