By: Christy Mobley
Today while driving home from a meeting I had a revelation. I'm living on the training grounds for love.
You've heard what praying for patience gets you, well I want to explain where praying to love takes you. However, before I got to this place of truth I first had to pass through a few painful phases…
Maybe you'll be able to relate.
I know it's hard to believe but not everyone loves/likes me. I'm pretty sure I know a few people who don't (and some of them may be relations)!
There was a time not so many years ago, if someone said something to me off-putting, unkind or otherwise just plain mean, I would pick up the phone and call my mom or one or two, okay maybe three of my "true" friends (who would side with me) and I'd dice, slice and dissect the cruel words ten different ways until I was worn slap out and tearless. I suppose this kind of talk could be interpreted as gossiping… about myself. And it never truly made me feel better.
This was my phase one.
Finally after exhausting my friends and when I couldn't solve the mystery of the perpe-"traitor's" meanness, I might take it to God and dump on Him asking Him to make certain necessary changes in said mean person.
This was my phase two.
Phase three went something like this…
As I grew in my relationship with the Lord, talking to Him (praying) and listening, I started recognizing how He was working in my life. I came to trust Him, really trust Him. That's when I started taking my hurts to Him first—a big move for me. When I'd be tempted to pick up the phone I'd feel the Spirit nudge me to stop.
I finally did.
This graduated me to the phase three.
As I started aspiring to be more like Jesus, my desire grew to be obedient to His Word in every way, which meant I needed to love like He loves.
A tall order.
I began to pray a specific prayer for each difficult person I came across. A prayer I still pray today and It goes something like this.
Dear Lord, help me to see ______ the way you see them so that I may love them the way you love them.
This phase lasted many years. I thought I was making real progress but I had to go a step further. I needed to recognize my part in the equation. And God waited until I was ready to hear it.
Phase 4…
I came to a place where I would pray to see the hard people the way God saw them and pray to love them the way God loved them but I didn't want to have to deal with them.
My thoughts would be, away with you hurtful person. I want nothing to do with you. I can pray for you and love you from afar but you can't hurt me if you can't get close.
It was after a painful rejection, while I was having this conversation in my head, I heard God say, what makes you any different from them? Do you not treat me at times the same way they treat you?
It was honest, it was convicting and in God's infinite wisdom, the right time for me to hear and accept this truth.
And the Truth changed my perspective and brought me the next phase and the training ground for love.
Here my eyes can see, these hard people in my life are not part of the problem, they actually provide the solution.
They are the training grounds for love.
"But God chose the foolish things of the world to shame the wise."1 Corinthians 1:7
It's easy is to love those who love us, share with us, give to us? On the other hand, it feels almost contrary to reason, foolish even, to love those who snub us, hate us, ridicule us, whose mouths drip with sarcasm aimed at us.
And yes, if I keep my eyes focused upward on Jesus, I can see these hard people the way He sees them; the way He sees me—a hurting soul in a broken world.
Today I can say it's an honor to come to this place. The battle ground where I lay my life down for a better one. On the training grounds for love.
What ground are you standing on right now?
Get all Purposeful Faith blog posts by email – click here.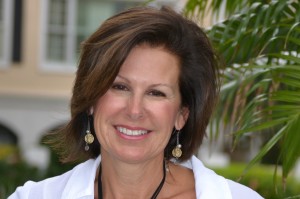 Christy is a girly girl who chases tennis balls for recreation and at the end of the day does her best thinking in the tub.
She's also a wife, mother, mother-in-law, soon to be grandma, speaker and mentor. Her passion is to encourage women to move forward, and press on while seeking God's presence in every bump and turn in the road.
You can find Christy at Joying in the Journey,  christymobley.com, Twitter, and Facebook