Blog Post By  Angela Parlin
I love so many things about the month of December.
The memories, the gatherings, the excitement for what's coming. Twinkle lights everywhere after dark. Remembering the story of Jesus' birth with the angels and shepherds and a star leading souls toward a newborn King—the one who changed everything.
One of my favorite things is looking back to remember. Another favorite is looking forward. It's the in-between that trips me up. Do you know what I mean?
I'm at that point in December—like every other year—where I feel buried by the schedule and all the many to-do's. It's like I have to keep running, running, running–to make this pick-up time and that deadline and those purchases and these events. None of it is too much, on its own. But add it all together, and I'm one frazzled Mom.  
Today, however, I read a passage that transformed my frantic feelings, and I wondered if you need this too. Do you need to press pause on all the things, in the middle of December, in order to behold the glory of God?   
I know a place where we can always go–not to hide from our lives but to find refuge instead.
I hope you'll come with me. Let's dig into the Word of God, and let Him do His beautiful thing in our hearts. Right now. Today. 
I hope you'll spend some time reading these scriptures, and read the passages around them as well. I like to copy the words by hand, sometimes on a colored card or along the edges of my day planner…yes, I still use paper planners. ? You may want to read them repeatedly, even memorize them. Any time you spend focusing on the Lord will be a gift to you.
5 Places to Pause When Life Feels Frantic
There is no one holy like the Lord; there is no one besides you; there is no Rock like our God. 1 Samuel 2:2 (NIV)
Who among the gods is like you, Lord? Who is like you—majestic in holiness, awesome in glory, working wonders? Exodus 15:11
For who is God besides the Lord? And who is the Rock except our God? 2 Samuel 22:32
I love you, Lord, my strength.
The Lord is my rock, my fortress and my deliverer; my God is my rock, in whom I take refuge, my shield and the horn of my salvation, my stronghold. Psalm 18:1-2  
I am the Lord, and there is no other; apart from me there is no God. I will strengthen you, though you have not acknowledged me, so that from the rising of the sun to the place of its setting people may know there is none besides me. I am the Lord, and there is no other. Isaiah 45:5-6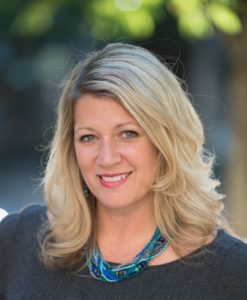 Angela Parlin is a wife and mom to 3 rowdy boys and 1 sweet girl. In addition to spending time with friends and family, she loves to read and write, spend days at the beach, watch romantic comedies, and organize closets. But most of all, she loves Jesus and writes to call attention to the beauty of life in Christ, even when that life collaborates with chaos. Join her at www.angelaparlin.com, So Much Beauty In All This Chaos.