Today, I am overjoyed to welcome Shanelle Wagner! Her words speak encouragement and life. Shanelle is the Women's Ministry Coordinator at First Denton Church. Shanelle, we are thankful for you and everything you do! Keep trekking into your calling.
Post by: Shenelle Wager
Are you seeing a storm full of no's, changed plans, erupting conflicts and sideways suggestions?
Maybe you are beginning to think, "This is not what I signed up for? Did I make a mistake, a wrong turn? What is going on? Am I cut out for this? I've done something wrong, I don't have control."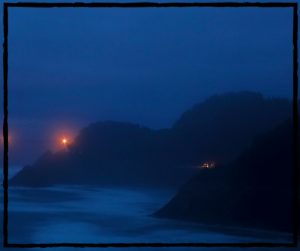 God brings us to situations that are more than we can handle alone, so we can depend on Him.
James tells us to consider it joy.
I used to roll my eyes in unbelief and run from this idea, I just couldn't' wrap my mind around how the bad should make me joyful…but He has been patient with me, gently pursuing me.
And this is what I've discovered: God is faithful to work in these types of downpours.
These bolts of doubt, waves of no's, changed plans and conflicts test maturity. They indicate where you are. They are not used for the purpose of shaming, chastising or catching you. On the contrary, they are because he cares for you. Because He is about to take you to the next level.
He lets you see where you are weak, so you can see how to be strong – in Him.
Now, if you fall and revert back to your old ways, don't panic. He has more work to do with you to strengthen you for the next level. One thing I have come to learn, though, is he loves cooperation and willingness (Example: bible study, confession, accountability, recovery group).
I believe, it is all worth it, for what you find is: the testing proves out – your progress.
Ever noticed this? When you see progress, it offers a confidence a boost.
God is preparing you. He does this for the ones He sees and loves. The ones He has specific plans and purposes for.
This is you. This is me.
Hanging on. Trials can certainly leave you empty and ravaged.
3 Ways to Keep the Faith in Storms
1. Fix your eyes on Him, know who He is and believe His truths. (2 Cor. 4:16-18). Remember you are not alone. He sees you and all you are experiencing, He knows. Let His peace comfort you.
2. Cast your cares on Him. To cast something you must first hold it, look at it, perhaps name it, then you can cast it at His feet (1 Peter 5:7). Know He is with you, sit with Him, and ask Him to help you name the struggle and what is going on inside of you. Tell Him why it bothers you and how it makes you feel, act, think.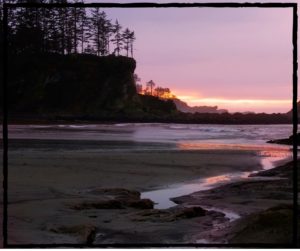 3.  Trust what he is doing with the no's, changes, and interruptions (Prov 3:5). Thank Him for the good. Thank Him for the sun in the sky. Thank Him for the drive thru that offers you a hot drink on a rainy day. Just thank Him for it all. Thank Him for the work He is doing that you cannot see or understand ()1 Thess.5:18.
God can be trusted to complete the good work He begun in you. He is there in the storms.
Get all Purposeful Faith blog posts by email – click here.
About Shanelle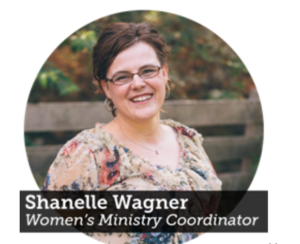 Shanelle is a wife to a super supportive husband, who happens to be her best friend and biggest cheerleader in life.  She is also a mom to two young boys. Shanelle entered vocational ministry when her oldest was a toddler and her youngest came along 17 months after that. She has been learning the ropes of ministry and motherhood simultaneously. Shanelle will tell you that both are the hardest jobs she could ever love. Shanelle can tell you many stories about Lord's faithfulness all along this journey! Her days have truly not been her own…even though She confesses to  wrestling Him weekly for them.  She will tell you of His is graciousness and patience while she has learned to let go and let him…. work everything out for His purposes.
Shanelle has personally lived out Proverbs 16:9 and 2 Corinthians 12:9, He orders our steps and He is strong in our weakness. She has had to depended on Him to show her every step to take, and there have been times many, many times where anything that was accomplished was not of her own strength, but His. Shanelle continues in her role as Women's Ministry Coordinator at First Baptist Church Denton, while enjoying the abundance of giggles, cuddles and love with her family.