First house: Smelled like urine.
Second house: Was painted orange and red.
Third house: Was on a super-highway.
Fourth house: Was a construction zone.
Fifth house: Felt like a cave.
Every house didn't work, yet, every city before this one didn't work either.
First city: Wasn't business-centric enough.
Second city: Wasn't pretty enough.
Third city: Wasn't modern enough.
Fourth city: Wasn't exciting enough.
Fifth city: Wasn't clean enough.
I crashed on the couch, tears streaming. We had 3 more weeks left before kid had to go to kindergarten and, with an expiring lease, we were going to be homeless. In dark and non-impressive hotel room, I wondered if it wasn't the fault of the city, or the houses, or the climates or the ice or the people? Who was to blame? I also, resistantly, wondered if the problem was much, much worse.
Was the problem – me?
Did I want to give up because God didn't give me
every check-marks-the-box item on my list?
I stood up, staring at the city's horrid heatwaves, the dirt, the grime and the lack of hot restaurants – from on high. I wanted something better than what was pretty good. Each place, there was a something that prohibited me from my everything.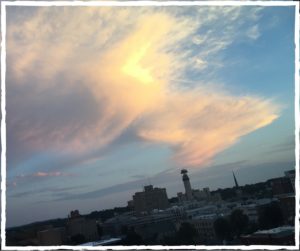 When you search for perfection like a flawless diamond,
you pretty much always walk away with nothing.
I turned my hands; I hold nothing.
Lately, I've been spinning my wheels, considering how to market a book I am desperately afraid of. The idea it won't do well – blockbuster even – stops me in my tracks. It makes me nervous.
So I waste days. I hold nothing.
God puts someone on my heart. He gives me a gently nudge to gently love. I don't want them to think poorly of me. I don't want to seem overbearing. I don't want to rub them wrong way. I get insecure I won't handle it well, right even.
I turn away. I hold nothing.
What have you been subconsciously turning down because you figure there is no way it will:
1.) Be good enough?
2.) End up good enough?
3.) Make you look good enough?
We set up perfectly folded and lined items on our shelves and dictate they sit perfectly, yet if one should unfold – or look out of place – we get ruined. The image haunts us.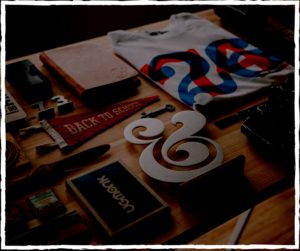 But the truth is, God has, nor never will be, a God of false images. He is a true God who calls on his children to have true faith. Abiding faith that knows things don't always have to look well – to end well.
For we live by faith, not by sight. 2 Cor. 5:7
Do I believe this way? Do you?
What would happen if rather than sulking in self-pity,
we rose up in selfless-thanks for what God will do through a small seed of trust?
I haven't done this, but I want to. I'm resolute I will.
Starting right now, in order to beat my inner-demands for perfection, I will start a new cycle:
Pray
Believe
Wait (& act if prompted)
Pray
Believe
Wait (& act if prompted)
Give thanks – even if it's no-man's-land.
Pray
Believe
Wait (& act if prompted)
Give thanks – even if it still appears to be no-man's land.
Lord, all my desire is before You; And my sighing is not hidden from You. Ps. 38:9
O LORD, You have heard the desire of the humble; You will strengthen their heart, You will incline Your ear… Ps. 10:17
Get all Purposeful Faith blog posts by email – click here.