Post by: Karina Allen
I'm a doer by nature. I'm always on the go. I'm a mover and a shaker. My schedule is full and my planner is happy. I like it that way. However, sometimes my body does not.
Like right now. I think my body hates me. I have been exhausted for the past several weeks. Summer, for me is just as busy as the rest of the year. I've had a few trips and the travel always wear me out.
So here I am. Pretty much every morning I have woken up tired, which makes for an incredibly long day.
So, what do I do about? If you are in the same place, what do you do about it?
I've been sensing that Lord wants His children to rest a bit more and strive a bit less.
The Lord knows what's best.
"He makes me lie down in green pastures;
He leads me beside quiet waters.
He restores my soul;" Psalm 23:2-3
I more than often think I know best. I tend be strong and independent. I push myself to the limit expecting not to crack. The last thing I want is to experience burnout. But that is where we are heading if we continue to move at a breakneck speed. It's interesting how these verses in Psalm 23 say that He makes me lie down. God knows that we don't want to stop. We don't want to rest. We don't and sometimes can't be still. But that is when He does His best work.
Restoring comes out of resting.
God is the giver of rest.
"Come to me, all you who are weary and burdened, and I will give you rest. Take my yoke upon you and learn from me, for I am gentle and humble in heart, and you will find rest for your souls.  For my yoke is easy and my burden is light". Matthew 11:28-30
Rest doesn't have to be a fight for us. God intended for it to be a gift to us. He delights in giving us rest. We trade off our heaviness and weariness in exchange for His joy and ease. Problems don't disappear. Hardships still exist but The Lord's joy brings us strength. So the weight of our circumstances don't crush us.
If you're feeling weighed down and overwhelmed, do not lose heart.
Trust that God knows best.
Trust that He will give you His rest.
Trust that He delights in restoring your soul.
Get all Purposeful Faith blog posts by email – click here.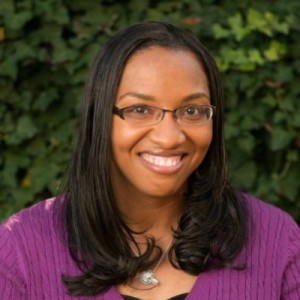 Karina is a devoted follower of Jesus from New Orleans, Louisiana, but has made her home in Baton Rouge for the past 15 years. She spends much of her time leading worship at church, writing, reading, dancing and mentoring the next generation. She has a huge heart for serving and missions. She is an advocate for the local church especially the one that she attends, Healing Place Church. She also enjoys working out, traveling, photography and going to concerts/conferences.
Karina believes that every woman has a God-sized dream on the inside of them and it is up to an encouraging community to help nurture that dream. Her goal in writing is to see women get a revelation of God's Word and discover how to apply it to their lives in order to walk in freedom and live the life that God intended. But the most important thing to her is to live out the call of Isaiah 26:8…For His Name and His Renown are the desire of our souls! You can connect with her at "For His Name and His Renown."