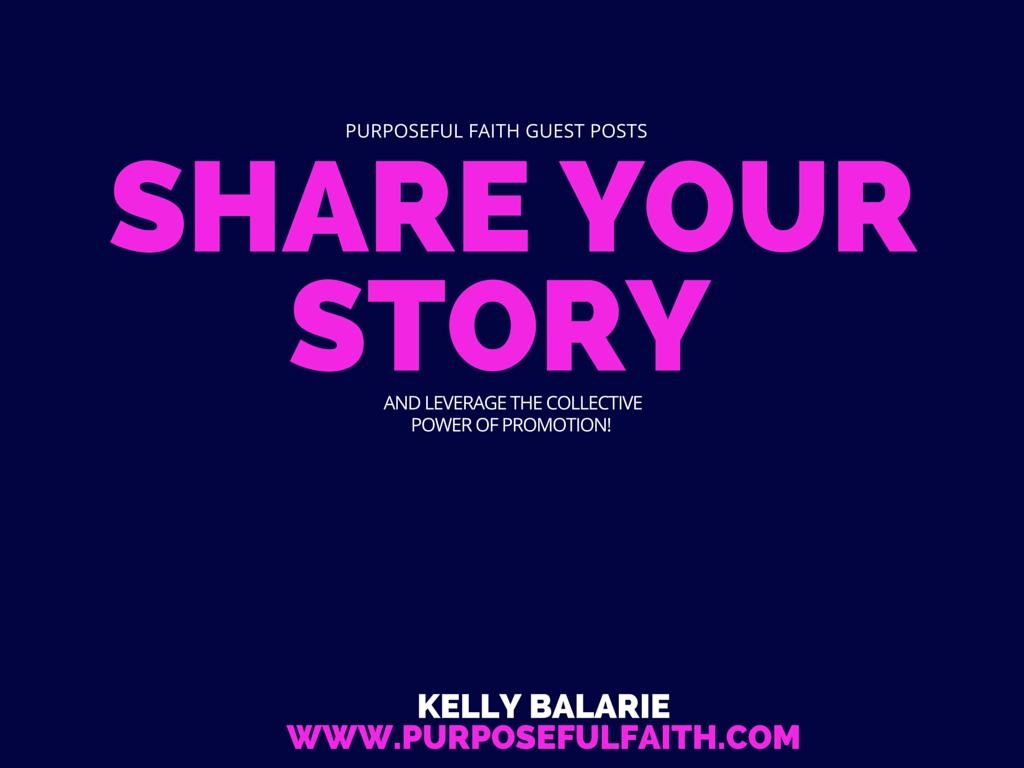 Want to submit a guest post to Purposeful Faith?
Here is how it works:
Guest posts will go live Wed., Aug 10
Submission deadline: July 18
Everyone will be posted, because in my book, all are accepted and all are chosen!
I will be doing a compilation post. A portion of your post will go live on my blog. I recommend having a mini-teaser post on that day about appearing on Purposeful Faith (with a link on your blog to mine) or having a couple lines at the bottom of that day's post detailing your guest post.
By submitting you agree to promote this post the link to my page on your social media outlets (Twitter/FB/etc.) and your blog on Wed., Aug. 10. All posters will benefit from pointing their readership to this compilation post, as even more visibility will result for you by the collective efforts of everyone!
The key is that you send traffic to Purposeful Faith so that all contributors can benefit.
I may also post this compilation to Crosswalk.com as a "What's Hot in the Blogosphere World."
So get on my contact page and send your posts in! I can't wait to see what you write and to highlight your work on Twitter, Facebook, to readers and to all our #RaRa friends.
Submission Requirements:
Not previously posted elsewhere.
Limit posts to 500-700 words.
Write on how you have overcome a personal issue, fear or stronghold.
Italicize verses.
Write as you journey through verses preaching to.
Get vulnerable.
Include your twitter name and your permalink (that will go directly to the post when it is live).
Make your posts full of sticky statements and quotes that easily copy to Twitter (140 charac.)!
Do not send html version.
Do not send Word file. Send it in body of contact form.
Read to submit? Contact me via the contact page. Tweet me if you are not sure I got it at @kellybalarie.
***A MUST: Include your twitter name, preferred email address, and your blog URL with the post.
***DO NOT:
Send me Word documents, include the post in the body of your text.
Put your blog post in html format. Send me the text version please.
Are you a blogger? Join the #RaRalinkup every Tuesday on Purposeful Faith and on Facebook.
Get all Purposeful Faith blog posts by email – click here.