Post by Karina Allen
I used to make New Year's resolutions, but then I realized by the end of the year I never fully realized them. It's very disappointing. With every passing year, I felt more and more like a failure.
You can't imagine how excited I was when the whole One Word for the year idea became wildly popular! One Word…if it was a goal, I'd be way more apt to accomplishing it. But, my one words have been more about expectancy. My words have been about what I believe the Lord was telling me to expect about the upcoming year.
Some previous words have been dream, brave and abide. It has been so fun to see those words play out in various areas of my life. This year I sensed that God wanted to do something different in me and through me.
My real life community of friends are downright amazing! They are mighty women of faith from all different walks of life. They carry strong prophetic anointings. They can pray the Heavens down. They are generous and passionate pursuers of God and the things of God. We recently discussed in our small group all about our words and how we were going to practically walk them out this year.
I have been a believer for almost 20 years and I have followed hard after God in spite of hard seasons. But, I really feel as though there is a shift coming in the atmosphere. I am expecting to see the more of the Lord this year. That will require me to step out in faith. It will require me to not play it safe and risk. Most importantly, it'll require me to trust the leading of the Holy Spirit.
My word for the year is WONDER. There is so much wonder wrapped up in the mere presence of God. Then, there is crazy wonder from the works of His hands. It just never ends. And I love it!
The earth speaks of His wonder.
"Blessed be the Lord God, the God of Israel, who alone works wonders. And blessed be His glorious name forever; and may the whole earth be filled with His glory. Amen and Amen." Psalm 72:18-19 
"For since the creation of the world God's invisible qualities—his eternal power and divine nature—have been clearly seen, being understood from what has been made, so that people are without excuse." Romans 1:20
The whole entire world is filled with His wonder. From the moment He spoke and everything came into existence, there was wonder attached to it. Mind blown! The heavens, the earth and every living thing sings of God's glory. I can barely wrap my mind around it. Everywhere we tread is filled with His power, presence and majesty. We need only to open our eyes.
We have a role to play in seeing His wonders.
"Then Joshua said to the people, "Consecrate yourselves, for tomorrow the LORD will do wonders among you." Joshua 3:5
I believe this encouragement to the Israelites holds true for us today. The Lord can will and do as He pleases, but He desires for us to have ready hearts and spirits to see His wonders fulfilled. When live according to His Word, His Will and His heart, the Holy Spirit feels welcome to move as only He can. We are carriers of His glory. We are to prepare the way for Him to work wonders around us.
This year, I'm leaning into the wonder of our great God. I'm leaning into mystery. I'm leaning into what it is to be in awe of Him. I'm expecting signs and wonders to follow me!
About Karina Allen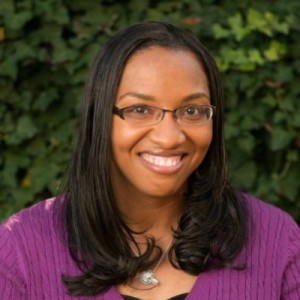 Karina is a devoted follower of Jesus from New Orleans, Louisiana, but has made her home in Baton Rouge for the past 15 years. She spends much of her time leading worship at church, writing, reading, dancing and mentoring the next generation. She has a huge heart for serving and missions. She is an advocate for the local church especially the one that she attends, Healing Place Church. She also enjoys working out, traveling, photography and going to concerts/conferences.
Karina believes that every woman has a God-sized dream on the inside of them and it is up to an encouraging community to help nurture that dream. Her goal in writing is to see women get a revelation of God's Word and discover how to apply it to their lives in order to walk in freedom and live the life that God intended. But the most important thing to her is to live out the call of Isaiah 26:8…For His Name and His Renown are the desire of our souls! You can connect with her at "For His Name and His Renown."
Order Kelly's powerful book, Fear Fighting: Awakening Courage to Overcome Your Fears, today!
Discover how to flee from fear and fly in faith through 4 Days to Fearless Challenge.
Get all the Purposeful Faith blog posts by email – click here.