A unique opportunity was given to me – and then completely taken away.
I could have brought so much to the table. I knew I would have done a great job. I knew God would have used me in a powerful way. I so badly wanted to be used. I so badly wanted to give all I had.
But, I wasn't chosen. In a sense, I was left behind.
I just needed the chance. Why not me God?
I just needed someone to believe in me. God, can't you clear a path for me?
Am I not good enough for your blessings? Not special enough to move your mighty hand?
Like a mother removing a treat from a child's hands, God was pulled away what was mine. I threw a tantrum of my own and wallowed in hurt feelings and disappointment.
God had given, only to rip away.
The moment of his gift- lost.
The sweetness of the moment – handed to someone else.
Bad, bad, bad thoughts rushed in, like:
"One day they will see…they should have picked me."
"I could have done this better. I would have been different, but more impactful."
"I will do great things one day and they will say, 'We made a mistake, we should have given her the chance.'"
God loves reaching curtained hearts,
the ones covered by pounds and pounds of fabric
that hide his show
– and cover his glow.
He opens our eyes. He pulls back the curtains. He places our eyes on him. The one who is center stage. The director of all, so we don't miss it. So we don't miss his truth.
So we see what is really at play.
And, what God said to my open, plaint and needy self was:
"(Kelly), are you saying,
'I will ascend to the heavens;
I will raise my throne
above the stars of God;
I will sit enthroned on my mount…,
on the utmost heights…
I will ascend above the tops of the clouds;
I will make myself like the Most High?'" 
Is. 14:12-14
Is that what you are saying, dear child? Because these words sound sadly familiar.
Words like:
"They will see my majesty."
"They will see my glory."
"They should have recognized me."
"I will go so high."
"I will one day show them."
My heart was shocked. My eyes were open and his truth was flat out in front of me.
I was bowing down to the antithesis of truth.
To the great opposer of humility.
The enemy Father.
The enemy who says, God will leave you high and dry,
because he is up in the sky.

The enemy who points to your powerless as a weakness.

The enemy who shakes your feet to walk you  straight away from the heart of Christ.
He is effective. Powerful. Cunning.
We are his best target, because if he can hit us, he can momentarily thwart the plans of God in our lives. He can run our heart amuck in fear, worry and worthlessness. How can one living here, truly honor God?
Yet, If I keep God's truth front and center I realize:
He may not give me the good I want in today, because he is preparing great for tomorrow.

This role may count for another's soul.

My heart needs to learn a lesson in humility, so I can go to these places with stability.

When we are forced to step down, God steps up to teach our hearts deeper love.

God doesn't want us reliant on opportunities, he want's us reliant on him – the King.

He is forming us into a shadow-image of Christ, that should be our highest desire.
When it seems that God has taken away, the truth is – he has always given.
He has given us an opportunity to see his hand work in our heart. He has given us a chance to get on our knees. He has always given us a pliant heart.

He has given me a chance to be a foot warrior of contentment in the face of opposition and defeat. That is powerful.

He has shown me that the greatest victories aren't in the big things we do for God, but in the small ways we endure, by faith, in defeat.
Now, my eyes are open to the workings of God.
Perhaps my greatest gift was found more in what I didn't get, than what I did.  For, what I didn't get forged lessons and a heart condition that will last to eternity. What I could have gotten would have been done in a moment.
God is always giving us his best. Don't let the devil fool you.
Submit yourselves therefore to God. Resist the devil, and he will flee from you. (James 4:7)
ON ANOTHER NOTE – 2 Quick Updates/Announcements:
1. I am delighted to tell you that I am introducing a new regular contributor to the fold at Purposeful Faith. This woman has spoken so many times to my needy and controlled heart. Her words have been like a soothing oil on the rough parts of my striving. She is a #RaRalinkup Cheerleader already and certainly a woman I call friend. I know that so many of you already know and love her. Certainly, you will be blessed by her words to come on this site.
Let's welcome Katie Reid as a regular Purposeful Faith contributor!
Join us this Thursday to support her big debut!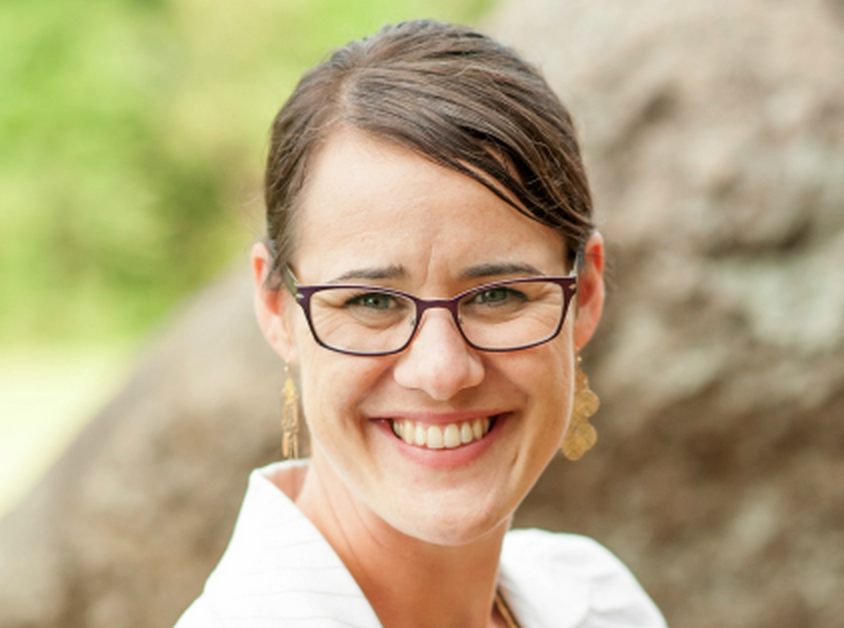 2. Compel members/future members – Join us tomorrow (Wednesday) on Twitter for the Compel Twitter party. Share a #CompelTip that you learned. On Thursday and Friday, linkup here.
Get all Purposeful Faith blog posts by email – click here.
Loading InLinkz ...