Blog Post by Abby McDonald
"What'd you do that for? Because you wanted him to lose?"
My husband recalled the conversation he had with the scout master just minutes earlier as we sat in the fellowship hall, waiting for our son's turn to race his pinewood derby car. Those words were directed at my husband after he'd explained that we let our six-year-old do the majority of the work.
I was seething. I wanted to march over to the leader and give him a piece of my mind. However, as I watched the joy on my son's face when his car raced down the track, my anger dissipated.
He saw what so many others in the audience didn't: the joy in the journey. He followed the rules of the game, and put hard work into making his vehicle just the way he wanted. Now he was reaping the benefits of his dedication.
Win or lose, he was proud of what he'd accomplished. His excitement filled the room.
As we conversed with others at the race, we became aware that several placed their hope simply in winning. It was in the end result. And isn't that the same pattern so many of us fall into?
We see that goal in our mind's eye, and we put all of our hope and faith into achieving it. We brush past anyone or anything that gets in our way, seeing obstacles as a nuisance rather than a chance to grow.
We claim our dreams and say God gave them to us, and this much may be true. But God's timeline is often different than ours. Some growth may be required before we are prepared to handle the spotlight of success.
When we place our hope only in the end result, we face overwhelming disappointment if things don't go the way we envisioned. Often, we beat ourselves up and call ourselves failures, not realizing God often uses setbacks to mold and develop us just as much as success.
I am reminded of Hebrews chapter 11. Commonly referred to as the "faith chapter," it lists many heroes of the faith who are set as examples for us to emulate. However, none of these men and women received what was promised to them in their lifetime. If their eyes were simply fixed on the end result, they surely would have been crushed.
No, God had something much better awaiting them in their eternal destiny. And so do you and I, my friend.
"These were all commended for their faith, yet none of them received what had been promised. God had planned something better for us so that only together with us would they be made perfect." Hebrews 11:39-40 NIV
Do you know where the Bible says we should place our hope? In Christ alone. Not in measurable results, not in the final destination or end goal, but in Him.
When our hope is put in the only place where it can be securely held, it renews us. We have the strength to move forward.
"But those who hope in the Lord will renew their strength. They will soar on wings like eagles; they will run and not grow weary, they will walk and not be faint." Isaiah 40:31 NIV (emphasis mine)
Having goals is not ungodly. Being competitive and wanting to do your best isn't negative. But when we place our hope in the outcome alone, we will be continually frustrated.
So keep your eyes fixed on the unseen and put your hope in the only place where it can stand firm: in the arms of Christ your King.
He is preparing a place for you. Do you believe that?
Let us run forward with renewed vigor knowing that our hope will not disappoint.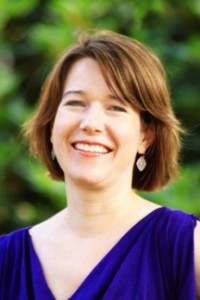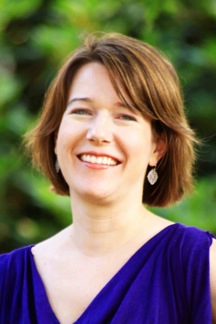 Abby McDonald is a writer who can't contain the lavish love of a God who relentlessly pursues her, even during her darkest times. When she's not chasing her two little boys around, she loves hiking, photography, and consuming copious amounts of coffee with friends.
Abby would love to connect with you on her blog, Twitter, Facebook, and Pinterest.