Post by: Karina Allen
I'm not sure if any of you are like me. I have seasons where I am thinking all of the deep thoughts. I'm not sure what it has been about this summer, but my thoughts have weighed heavy on me. Since the Spring, I have felt a bit tormented in my thought life. It has come in waves and at times has overtaken me.
I have never really been one to deal with a scattered and heavy thought life, but here we are. I can't help but think that the enemy can sense that the Lord has something of significance awaiting me.
I am also not one to look at the world around me and be so discouraged and yet, here I am. It seems as though there is attack and opposition and hate and oppression at every turn. The enemy is working overtime to destroy us.
I don't know about you, but I never want to give him the satisfaction of knowing that he beat me. As far as I know, our God calls us overcomers. He says that we are more than conquerors. He calls us to continue to fight the good fight and hold on to hope. Hope's name is Jesus.
What does it look like to be an overcomer and to have hope when all appears hopeless?
We stand on the promises of God.
"…so shall my word be that goes out from my mouth;
    it shall not return to me empty,
but it shall accomplish that which I purpose,
    and shall succeed in the thing for which I sent it." Isaiah 55:11
God's Word is the ONLY the thing that has stood the test of time. Leaders and kingdoms have risen and fallen. Buildings and monuments have been built and have toppled to the ground. Religions have arrived and faded away. But, the everlasting God has never changed or left or lost His power. He is the same God who was before the foundations of the world. He is the same God that will reign for eternity when the world has burned away. This very God spoke and creation came to be. His word is a firm foundation. It doesn't waver or fail. It is alive and active. It goes forth and accomplishes what He set out for it to accomplish. It does not return void. His Word instructs us to live by faith and not by sight. That requires us to hope despite what we can see.
We surround ourselves with truth tellers and encouragers.
 "Rather, speaking the truth in love, we are to grow up in every way into him who is the head, into Christ, from whom the whole body, joined and held together by every joint with which it is equipped, when each part is working properly, makes the body grow so that it builds itself up in love." Ephesians 4:15-17
The world and all of its voices are unstable to say the least. Fair weather is the name of the game. One moment the crowd is for something and in the very next breath, they are against it. It's honestly quite exhausting. I am ridiculously blessed to be surrounded by a strong community that is rooted in God's Word. They have convictions and are not prone to compromise. They speak truth with all authority and call me up higher in my thinking and my doing. When I am hopeless, they have hope for me. They speak hope into my spirit. They remind me that my hope is in Christ and not in my circumstances.
We proclaim the grace of God boldly.
"And they have conquered him by the blood of the Lamb and by the word of their testimony, for they loved not their lives even unto death." Revelation 12:11
The blood of Jesus and the Word of God are meant for salvation and changing lives. His Word is meant to bring hope to a hurting and hopeless world. And we were meant to conquer…to conquer the enemy, our flesh, fear. We were designed to be ambassadors and witnesses across the earth. But, how will the world around us ever come to know the hope we have in Christ? We must shed our fear and doubt and proclaim boldly His love, grace, mercy and forgiveness for His creation. We must declare that He is trustworthy and that He is the bringer of hope and the lifter of our heads.
"In hope he believed against hope, that he should become the father of many nations, as he had been told, "So shall your offspring be." Romans 4:18
Abraham was the king of hope. He followed an unseen God to an unknown land. He believed the promises of this unseen God decades before the promises was fulfilled.
Oh, that we would be a people of God…
Who hope when our flesh is weak.
Who hope when others tell us to give up.
Who hope when the enemy is waging war.
Who courageously hope against all hope.
If you are in a hopeless situation, I'd love to pray for you!
About Karina Allen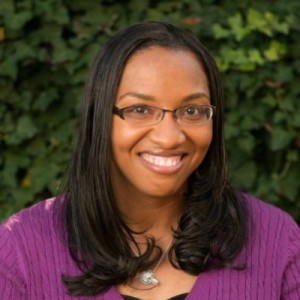 Karina is a devoted follower of Jesus from New Orleans, Louisiana, but has made her home in Baton Rouge for the past 15 years. She spends much of her time leading worship at church, writing, reading, dancing and mentoring the next generation. She has a huge heart for serving and missions. She is an advocate for the local church especially the one that she attends, Healing Place Church. She also enjoys working out, traveling, photography and going to concerts/conferences.
Karina believes that every woman has a God-sized dream on the inside of them and it is up to an encouraging community to help nurture that dream. Her goal in writing is to see women get a revelation of God's Word and discover how to apply it to their lives in order to walk in freedom and live the life that God intended. But the most important thing to her is to live out the call of Isaiah 26:8…For His Name and His Renown are the desire of our souls! You can connect with her at "For His Name and His Renown."