Post by: Karina Allen
So recently a friend of mine passed away. His name was Steve. He was 39. He left behind a wife, Gayla and 3 young kids…Joseph (8), Hanna (6) and Karleigh (4). He battled Cancer for the last 2 years. Boy, did he battle! He fought the good fight and indeed finished the race. He lived and died well.
I babysat for Gayla's sister in law the week before he died. Her mother recently passed away from Cancer as well. We had a conversation about the tension we live in as citizens of Heaven. Her mother was desiring to go to Heaven, but she was sad for the family she was leaving behind.
Losing loved ones is never easy, but if we are in Christ, we get to have an eternal perspective that the world desperately needs. This perspective brings us and the hurting world around us encouragement like nothing else can.
We are made for Heaven.
"…but our citizenship is in heaven, from which we also eagerly wait for a Savior, the Lord Jesus Christ." Philippians 3:20
No matter how comfortable we are here, here is not home. It was never intended to be home. Our 80, 90 or 100 years here on earth pale in comparison to the length of eternity. Here, is preparation for there. The lives we live, the fruit we produce, the souls we impact, all carry eternal weight. In our every day, this truth brings joy. But, when we're faced with the loss of a loved one, there is a bit of sadness attached. That's okay. God can handle our sadness or anger or confusion. All He desires is that we lay that at His feet and allow Him to work in our hearts in order to gain His perspective.
Healing doesn't always come how we envision it.
"He will wipe away every tear from their eyes, and death shall be no more, neither shall there be mourning, nor crying, nor pain anymore, for the former things have passed away." Revelation 21:4
Here's the thing…healing comes in many forms. It comes at different times. God is sovereign and omniscient. He is the author and sustainer of life. Unfortunately, we don't get to decide when or how healing should happen. That's hard for me. If you're like me, you want to know oh so far in advance how circumstances will play out. Most of the time, that is not how the Lord works. He gets to do that, because He is the Creator and we are the created.
When loss occurs, this truth doesn't tend to be fun or something we easily embrace. We must hold fast to the fact that He knows the end from the beginning. He knows what outcome will bring Him the most glory and bring others closer to Himself. We need to trust that His ways truly are higher and He wants nothing but good for us.
Our hope is not in the healing, but in the Healer. 
"May the God of hope fill you with all joy and peace in believing, so that by the power of the Holy Spirit you may abound in hope." Romans 15:13
Healing is amazing! It's amazing when you are the one healed and it's amazing when your loved one is. But healing is not the goal. It should never be the goal. The goal is always and has always been Jesus. He is the source of all life, salvation, healing and hope. Healing comes and it goes. But Jesus is the same yesterday, today and forever. If our hope is found in Him alone, we will never be disappointed or defeated with how a situation turns out.
We believe for healing in ourselves and our loved ones. We pray for it. We align with God's word about it. But, we anchor our hope in His character and His deep love for us.
Sometimes hope and healing hurt when what we hope for doesn't come to fruition, but all is not lost. Hope is available to us. Hope's name is Jesus.
Share with me a situation in your life in which hope and healing are hurting. I'd love to pray for you!
About Karina Allen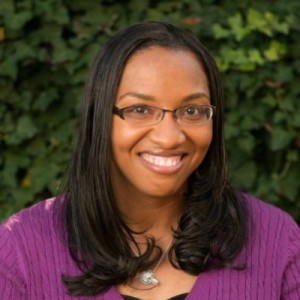 Karina is a devoted follower of Jesus from New Orleans, Louisiana, but has made her home in Baton Rouge for the past 15 years. She spends much of her time leading worship at church, writing, reading, dancing and mentoring the next generation. She has a huge heart for serving and missions. She is an advocate for the local church especially the one that she attends, Healing Place Church. She also enjoys working out, traveling, photography and going to concerts/conferences.
Karina believes that every woman has a God-sized dream on the inside of them and it is up to an encouraging community to help nurture that dream. Her goal in writing is to see women get a revelation of God's Word and discover how to apply it to their lives in order to walk in freedom and live the life that God intended. But the most important thing to her is to live out the call of Isaiah 26:8…For His Name and His Renown are the desire of our souls! You can connect with her at "For His Name and His Renown."
Twitter:@karina268
Instagram:@karina268
Blog:https://forhisnameandhisrenown.wordpress.com