Post by: Karina Allen
Let me warn you, this is not one of those "I have it all figured out and I'm on the other side of this situation" kind of posts. This is more of a "I am right here in the middle of a mess" kind of posts. Today, I am in smack dab in the middle of a season of transition. Honestly, it's a big one. My job situation is in question and my housing situation is in question. The Lord has been opening doors for me in my writing and speaking and coaching. And I have also been in a hard season in my thought life where I have felt very tormented. So, in many ways I have not had the best year.
Transitions are tricky. They can be really good or really bad. They can come at the perfect time or at the not so perfect time. They can be for the better or for the worse. All year, I have had a sense that transition was coming and boy has it come. It's all coming at once. I'm not really sure where this transition falls. It's wrought with deadlines and unanswered questions and not a strong sense of direction.
There are not a ton of things I'm sure of right now, so I have determined to lean on what I do know. Maybe you're in a transition too and needing to be reminded of truths that will never change.
God is good.
"The Lord is good to all, and His mercy is over all that He has made.' Psalm 145:9
I know sometimes, I don't want to hear that God is good because what I'm going through doesn't feel good. This is when I try my best to ignore my emotions and what I can see in the natural. I try to focus on the things that don't change. God's goodness is at the top of that list. He is good. He just is. It is part of His nature. Everything flows out of that goodness. He promises to bring good out of the hardest and most confusing circumstances. He promises to work it out for our good. I may not know how He will accomplish this, but all I need to know is that He will.
God's plans are good. 
"And we know that for those who love God all things work together for good, for those who are called according to his purpose." Romans 8:28
Not everything that happens is good. That is what happens when we live in a broken world among broken people. Jesus never guaranteed that life would be painless, effortless or that only good things would happen to us. In fact, He gives us a heads up as to how much tribulation would actually come our way.
The heart of transitions is so multifaceted. Many of the areas where I find myself in transition are all contingent on something else. They are not simple in any way. But, I am grateful that the One who created the Heavens and the earth and me knows my future. He has already been there. He is there now. It blows my mind every time, but it's true. His will is for us to rely on Him, follow His lead, fulfill His calling for us and be light to a dark world.
God is faithful.
"If we are faithless, He remains faithful— for He cannot deny himself." 2 Timothy 2:13
This is one of my favorite verses! Like God's goodness, His faithfulness is a part of His character. An aspect of this transition that causes me concern is wondering whether or not I will make the right decisions. I think for the most part, I hear from God clearly. But there are times like now, where I have no clear sense of direction. I don't know what to do. That is a difficult place to be. I want everything planned out fifty steps in front of me, but that is not in any way how God works.
I tend to struggle with remembering His past faithfulness to me. In my mind, I think whatever is happening right now is the one thing He won't be faithful in. I think I suffer from some sort of spiritual amnesia.  Even then, He remains faithful.
I've been listening to Emily P. Freeman's The Next Right Thing Podcast. It's amazing! She speaks to those of us who are in transition and needing to make decisions. I don't know about you, but I need all the help I can get.
All of us are either in transition, coming out out of one or heading into one. That is the rhythm of life. I want to do my best to glorify God and  follow His leading in every transition that comes my way.
There is no grand revelation here, just basic reminders of where to set our gaze. I've found that I need to tune out the voices of the world and cultivate an ear to the God who whispers promises, purpose, provision and destiny over me.
If you are in a season of transition, I'd love to hear about it and pray for you!
About Karina Allen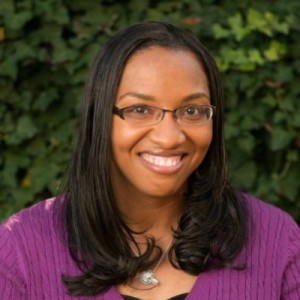 Karina is a devoted follower of Jesus from New Orleans, Louisiana, but has made her home in Baton Rouge for the past 15 years. She spends much of her time leading worship at church, writing, reading, dancing and mentoring the next generation. She has a huge heart for serving and missions. She is an advocate for the local church especially the one that she attends, Healing Place Church. She also enjoys working out, traveling, photography and going to concerts/conferences.
Karina believes that every woman has a God-sized dream on the inside of them and it is up to an encouraging community to help nurture that dream. Her goal in writing is to see women get a revelation of God's Word and discover how to apply it to their lives in order to walk in freedom and live the life that God intended. But the most important thing to her is to live out the call of Isaiah 26:8…For His Name and His Renown are the desire of our souls! You can connect with her at "For His Name and His Renown."