I feel like confession is one of those topics that is wildly misunderstood and feared. I grew up in the really traditional religion of Catholicism. I went to Catholic schools all of my life and every week, we went to confession. I never had a super firm grasp as to why we needed to go to a Priest and confess our sins, but I did it. It was what we did. It was all I knew. I didn't question it, I just went with the flow.
During those times of confession, I never really had any new or concerning issues. I was a very compliant child. To this day, that still holds true. I pretty much stated the same list of sins to the Priest. My main one, was that I didn't speak respectfully to my grandmother. I tend to be a bit sarcastic. I never seemed to have any new struggles.
Today, is a different story. I have struggle on top of sin on top of struggle. I need help and I recognize that I need help. That's the first step, right? Now, I have no issue with thinking of all of the ways I fail and fall short. I'm sure you do too.
There are two main areas where confession must happen in our lives…with God and with others.
Jesus is our great High Priest.
If we confess our sins, he is faithful and just to forgive us our sins and to cleanse us from all unrighteousness. 1 John 1:9
The idea of confessing our sin to the Lord should never scare us or intimidate us. We should never feel embarrassed or ashamed. We can trust Him with every sin. He is a safe place for us. God is a loving Father who never brings condemnation. He knows everything there is to know about us and loves us still. Our confession to Him is not for His benefit. It is for ours. He sheds the light of His truth on our dark places and ushers in hope and healing. The enemy of our souls wants to keep us bound to our sin. The Lord wants us free!
Confession in community is God's design.
Therefore confess your sins to each other and pray for each other so that you may be healed. The prayer of a righteous person is powerful and effective. James 5:16
Don't let this freak you out. This is not a call for us to share every intimate detail of our lives with everyone we meet. But, it is a call for us to get brave and to get intimate with a chosen few.
"Guard your heart out there. All are love-worthy. Not all are trustworthy. Authenticity with all. Transparency with most. Intimacy with some." Beth Moore
God's intent for us was never to live in isolation. We were created for one another. This verse in James clearly states for us to confess to and pray for each other. We don't do this with everyone but we do do this with a select few.
There is a healing that only comes when we confess to one another.
Jesus had the 12. He had the 3. Then, He had the 1. He modeled what covenant friendships are supposed to look like. If He believed these relationships were important. How could we believe anything less?
Do you feel safe to confess to God and others? I'd love to pray for you today.
Get all Purposeful Faith blog posts by email – click here.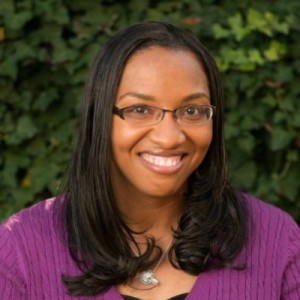 Karina is a devoted follower of Jesus from New Orleans, Louisiana, but has made her home in Baton Rouge for the past 15 years. She spends much of her time leading worship at church, writing, reading, dancing and mentoring the next generation. She has a huge heart for serving and missions. She is an advocate for the local church especially the one that she attends, Healing Place Church. She also enjoys working out, traveling, photography and going to concerts/conferences.
Karina believes that every woman has a God-sized dream on the inside of them and it is up to an encouraging community to help nurture that dream. Her goal in writing is to see women get a revelation of God's Word and discover how to apply it to their lives in order to walk in freedom and live the life that God intended. But the most important thing to her is to live out the call of Isaiah 26:8…For His Name and His Renown are the desire of our souls! You can connect with her at "For His Name and His Renown."