Post by: Karina Allen
A few weeks ago my Pastor began talking about all things summer. Summer is great and all, but as a single with no kids, my summer pretty much just looks like the rest of the year. My church schedule does lighten a bit. But long gone are my college days where I had summers off. For so many of my friends, however, a summer schedule is a real thing. Summer can be amazing! It can hold endless down time, late start mornings, night owl bedtimes, unhurried rhythms, traveling adventures and untapped brain power.
On the other hand, summer can bring a whole new set of unintended circumstances. I have learned that so much idle and unpurposed time can be just the open door the enemy desires. My Pastor has been determined for our church to not fall into a summer slump or to fall victim to the schemes of the enemy or simply going through the motions. I love that his heart is for us to experience as much of God or more of God than we would during the rest of the year.
Summer doesn't discriminate, nor does it hold back on the issues of life. Relationship drama, financial distress, all manner of loss, hurt feelings, etc… can all be experienced during these hotter than necessary months. It is just as important to stay plugged in to both the Lord and to community.
Do not forsake the 'Secret Place'.
"But seek first the kingdom of God and his righteousness, and all these things will be added to you." Matthew 6:33
The upside of summer, if your schedule does become laid back, is just that, it's laid back. There is no need to be somewhere all the time at a certain time. That sounds like the perfect opportunity to dive deep into time with God, even if you have littles running around. My amazing friend Lindsey has literally been living this out with her 4 kids. She is a single, stay at home mom. She has been walking through really hard marital challenges, but she decided to let that bring her closer to God instead of push her away. Then, she made the best decision. She decided to bring her kids along on the journey. They read devotions together along with books about missionaries. They pray and worship. It is beautiful to watch her kids fall in love with the Savior simply because she has chosen to put God first and cultivate an atmosphere of intimacy with the Lord. She doesn't know where this extra time comes from. All she knows is that He multiplies it as she continues to be obedient in keeping Him the center of her family.
Do not forsake a persevering spirit.
"And let us not grow weary of doing good, for in due season we will reap, if we do not give up." Galatians 6:9
Seeing as how, trials and hardships don't take a break during the summer, it's key for us to keep up the fight. The enemy is after our minds and emotions and callings and lives. When we become complacent or too familiar with God and the things of God, he takes full advantage of those moments.
It is extremely tempting to become inactive and forsake our time with God or serving or being committed to the Church. I want this summer to be the opposite. I want to have some of the most intimate times with God. I want to have some of the best times in corporate gatherings. I want to have some of the wildest adventures with community. I want to have some of the sweetest times meeting the needs of those around me.
Summer is not the time to give in to an anything goes mentality. It is not the time to numb out. Now is the time to press in and watch a mighty move of God take place.
How are you or can you keep from numbing out and pursue a deeper relationship with the Lord this summer?
About Karina Allen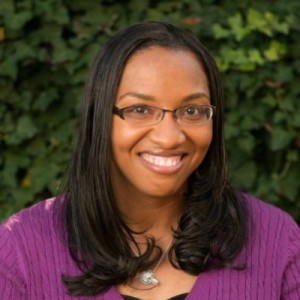 Karina is a devoted follower of Jesus from New Orleans, Louisiana, but has made her home in Baton Rouge for the past 15 years. She spends much of her time leading worship at church, writing, reading, dancing and mentoring the next generation. She has a huge heart for serving and missions. She is an advocate for the local church especially the one that she attends, Healing Place Church. She also enjoys working out, traveling, photography and going to concerts/conferences.
Karina believes that every woman has a God-sized dream on the inside of them and it is up to an encouraging community to help nurture that dream. Her goal in writing is to see women get a revelation of God's Word and discover how to apply it to their lives in order to walk in freedom and live the life that God intended. But the most important thing to her is to live out the call of Isaiah 26:8…For His Name and His Renown are the desire of our souls! You can connect with her at "For His Name and His Renown."