I could not be more delighted to welcome Jan Greenwood to Purposeful Faith today. Her book, Women at War, both uplifted my heart and rekindled fervor for Christ. Jan, a natural encourager and an endurer, is flame-lighting the world with truth. Thank you for that, Jan. We are truly blessed by you and your mission. Love, Kelly
Most of us are starving for a little encouragement.
We're walking around parched, prone to self-doubt and focused on what must be done.  Some of us are downright afraid.  Some of us have fallen into a pit of discouragement and feel totally alone.  Some of us are riding the mountain top of breakthrough and find that even good, God things bring stress and fear.
Can you relate?
I've recently been in a serious battle for my health. I'm grateful that many have been encouraging me.  However, I often run into friends who say something like "I have been thinking of you, but I didn't want to bother you.  I know so many others are already encouraging you."

I wonder why we think we should limit encouragement?  
Or why we think our encouragement is inferior or too late?  
People are made to be filled with courage…
to be comforted, built up, and empowered by you.
I Thessalonians 15:11 says "Therefore, encourage one another and build each other up…"
I cherish every face-to-face encounter, notecard, email, text, post or even a like, love or follow on social media. They remind me I'm not alone and fill me with courage. But everyone needs encouragement to arrive in ways they can manage the impact and influx.  It's not that they don't need encouragement but simply they need it delivered in a manner they can receive it.
I think this is the major reason we limit our encouragement –we've experienced encouragement from another in a manner that was insensitive to how we are feeling, out of order, embellished or at a moment where a response was expected of us that we simply didn't have the capacity to give.
I'd like to share some of my favorite ways to both give and receive encouragement that are simple, inexpensive, really effective – and never arrive at a bad time.
It's never a bad time to send a note.  I still love snail mail.  It speaks to me and says "I care.  I thought about you enough to buy a notecard, think of something kind to say, write it down, and even spend a little more to put the stamp on the envelope." It makes me feel special and cared for. A written word, no matter how small or short has great value. So go ahead and send a text, email or social media like.  It all lasts…it lingers…it can encourage multiple times.  If you add a scripture or a brief prayer – double points for you!
It's never a bad time to pray. Pray each time that person comes to your mind and trust that you are depositing faith, hope and courage into your friend.  (You'll notice I didn't say it's never a bad time to pray with the person you want to encourage.  Ask permission, don't make it too long, and be sensitive to the environment, timing and how the person is feeling.)  I like to imagine I have a giant prayer bowl on the altar of God that is filling with the beautiful aroma of prayer.  When I feel weary, afraid or even downright fearful, I will lift my eyes to heaven and ask God to throw down some fire from that altar. The prayers of others get me through.
It's never a bad time to say I love you. People are drawn to those who can express an authentic concern and affection for them and their needs. A thirsty man can spot water from a mile away.  People will be drawn to your genuine encouragement.  That same thirsty man can smell insincerity. Never lie or overstate your concern.  Keep it simple.  Touch them if appropriate.  Look them in the eye.  Don't overstay your welcome.  Follow their cues.
It's never a bad time to send a gift card – especially for restaurants or grocery stores. People love to eat (have to eat) and often in the midst of a difficult season preparing a meal for your family can be a really big drain on your limited strengths or resources.  (I also love home cooked meals, but they require a lot more coordination/energy for both parties. Cards allow me to meet the needs of my family as they come and on tough days that means I'm not in the kitchen at all. Double points for me!
So go ahead and act on your impulse.  You are made for this!  You are an encourager and your love and concern for others is powerful.  Don't withhold.  Don't worry.  Don't delay.  Someone right in front of you needs to be encouraged.
Get all Purposeful Faith blog posts by email – click here.
About Jan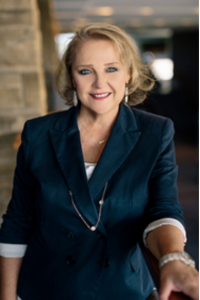 Jan Greenwood, author of Women at War and Pastor of Women at Gateway Church, is a fervent developer of women.  As a speaker, author and pastor of women, she's taught many how to create powerful, healthy female relationships.  Jan and her husband Mark have been married over 30 years and live in the Dallas/Fort Worth Texas area. Follow Jan on Twitter, Facebook or Instagram.

About Women at War
Women at War is revolutionizing the way women treat one another and the value they place of their own gender.
Pink Impact
Learn more about Pink Impact, the annual women's conference at Gateway Church.