Every week, after church, I ask my son what song he sang. I wait. Half the time, I get no answer, the other half, I exert patience until he starts to belt it out from the back of the car.  Almost always, a smile spreads across my face. Almost always, I can't wait to hear his little voice reflect on God, but this time, it was different…
"Pat, the bible. Pat the bible….," he sang out a couple of times….
"Or, you will get a con. se. quence." he finished off.
Every time he sang it, it got a little louder, until the full volume of his voice filled the car. Sister joined in. It's been the song of the week.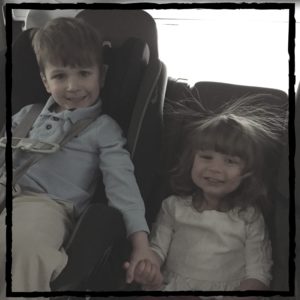 Is it the song of my life?
Why do I pat the bible?
Do I do it out of love or do I do it out of fear?
Do I draw near to God, because I fear God's disapproval or
to sit under Jesus' undue, but already-gifted approval?
To perform, due to fear of disapproval sounds like this:
– I must pray more.
– I really need to be more loving.
– I have to do my morning reading time.
– God won't bless this.
– I will never meet his expectations of me.
– I will be less loved because of it.
– I am obligated to go to church.
– If I mess up, severe punishment awaits.
– I am a bad Christian.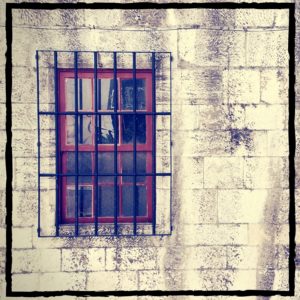 I feel these ways sometimes, friends. I fear God will want to disown me because I haven't paid the right Christian dues. I haven't paid the piper enough. It is a horrible way to live; it serves the wrong kind of daddy – an impatient, punishing and demanding one.
"Pat the bible. Pat the bible – or you will get a con. se. quence."
"The LORD is gracious and compassionate, slow to anger and rich in love." (Psalm 145:8)
God knows I sin. God knows, even my good acts are bad (Is. 64:6).
I know it too; this is my fear. I look at my heart, it strays. I look at my mind, it doubts. I look at my ways, they reek of impatience.
God, do you hate me for the ways I hate myself?
There is no fear in love. But perfect love drives out fear, because fear has to do with punishment. The one who fears is not made perfect in love. (1 Jo. 4:18)
With gentleness, these words remind me, He waits for me – not like a jailer, but like a releaser, with the key. He's ready to fling wide the gates of outpouring love as I truly draw near to his heart. To get there, I have to find myself sitting under grace.
To sit under undue approval sounds like this:
I am sorry, God. Thank you that you still love me.
I don't need to do anything, for it is only you that I need.
If I find your love, I will find my life.
I seek your Word, because I love your Words.
My best is not good, but your good is all I need.
Your kindness leads to repentance, so walk me to it, God. (Ro. 2:4)
Thank you that you continue to love me, even though…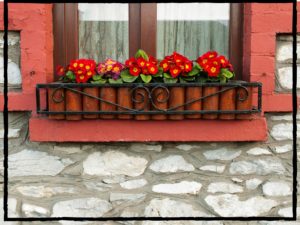 The gentle truth is: God doesn't look at our performance, he looks at our heart. He goes beyond curtains and stages and facades to get a look at the behind the scenes footage. Why not, let God in more?
Why not, lay down our shows?  Sure, we won't rule the hows or the whens, but God will mold us in the reflection of his face of love and adoration.
Getting "Good with Grace" Prayer
God, I am not who I pretend to be. I want you to see me as a good girl. So often, I feel like a bad girl, though. Thank you that, with you, there is no need for masks and makeup. You want to see me as I am; I don't scare you. You can handle my worst as I bring it to you. With this, I no longer want to cower before you, I want to kneel – arms-wide-open – and look into your face of love. I want that face of love to change me. I want to know there is no fear present in your love that will always flow towards me. I want to sit under the cross of Jesus, knowing that it shades me from your contempt. Help me stay there. You are the face of freedom. I thank you for Jesus.  I love you; may it prove genuine. Amen.
Get all Purposeful Faith blog posts by email – click here.