Post By: Katie M. Reid
She wants to give up, and rightly so.
She has been fighting hard, in faith—on her knees, with her time and finances, and with a broken heart.
She sacrifices beyond what she feels capable of. She doesn't experience the noble results her heart aches for and she is weary.
She is one of the strongest women I know, and she is hanging on by a thread.
She has experienced injustice, fought corruption and been slammed up against disappointment more times than she can count.
She reaches out to others as she falls to the floor and waves the white flag.
She wants to give up and it's understandable.
But, giving up can be bad:
It can rob us of the miracle just around the corner.
It can tempt us to walk away from the One who can do the impossible.
It can take us down a road of regret.
It can chew us up and spit us out—further from our faith than we ever dared to go.
It can trip others up, taking them down as we fall.
It can leave us depleted, like a dead man walking.
"Let us not grow weary in doing good, for at the proper time we will reap a harvest if we do not give up." Galatians 6:9
It is understandable to be in a position where you want to give up. We are human. We have limits. But, if God has clearly said He will do it and laid it out in His Word, than you can count on Him to come through.
He cannot lie. Even when the road ahead is a mangled mess of darkness and tangled roots, His Hope can be found.
O God illuminate the way!
Don't give up hope but give up control. This kind of giving up can get us somewhere.
Because, giving up can be good:
We reach the end of ourselves and we cry out to the Creator.
We cease striving and resolve to let Him fight for us.
We trade our grasping control for His steady Sovereignty.
We pour out our hurts and He meets us in our brokenness.
We lay down and He lifts up.
We yield and He fills up with peace that passes understanding.
As we begin this new year there are destructive ways of living that we should give up—bad habits, addictions, angry tones and murderous thoughts.
"Get rid of all bitterness, rage and anger, brawling and slander, along with every form of malice." Ephesians 4:31
And as the new year begins there are beautiful things that we can give up, as lavish offerings to our Lord—trusting Him even when life hurts, following Him even when we can't see the next step, abiding in His Word even when it's not popular or convenient.
"Give unto the LORD the glory due unto His name, bring an offering, and come before Him: worship the LORD in the beauty of holiness." 1 Chronicles 16:29
Giving up can be an act of defeat or an act or worship. Which one will you choose today?
Dear God,
You know the depths of the burdens that we bear. Yet You carried the weight of sin upon You so that we could live. Help us to lay down our cares and catastrophes at Your feet. Give us hope in dark days. Give us help to keep going. Give us strength to believe that You are who You say You are. You became a dead man so we could walk free. Now You reign at the right hand of the Father so we can be resurrected one day as well. We take a moment, on the cusp on this new year, to declare that we believe in You. You are good. You are trustworthy. You see all and are able to sustain us this day. Help us not to give up hope but to give up control and rest in Your ability to hold us, and the whole world, together. We love you and we thank you that You gave up all for us to prove you won't give up on us!
In Jesus' Name, Amen.
Get all Purposeful Faith blog posts by email – click here!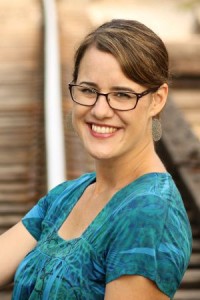 Katie M. Reid is a tightly wound woman, of the recovering perfectionist variety, who fumbles to receive and extend grace in everyday moments. She delights in her hubby, four children (and one on the way) and their life in ministry. Through her writing, singing, speaking and photography she encourages others to find grace in the unraveling of life. Connect with Katie at katiemreid.com.
P.S. Katie is delighted to have a memoir piece published in Tales of Our Lives: Reflection Pond by Matilda Butler. The book launches tomorrow, January 8th, on Amazon for only 99 cents!