"And the Lord answered me:
"Write the vision;
    make it plain on tablets,
    so he may run who reads it.
 For still the vision awaits its appointed time;
    it hastens to the end—it will not lie.
If it seems slow, wait for it;
    it will surely come; it will not delay." Habakkuk 2:2-3
These are the words of God. I read them and I know they weren't just for Habakkuk. They are for me. And they are for you. At the dawn of a new year, we are filled times of reflection. We look back, sometimes with a sense of accomplishment or delight. But often, with a sense of regret…regret for what we did or didn't do.
On the other side of looking back, we look forward. We look forward not knowing what lies ahead. The future entails so much mystery. We can prepare and plan all we want but, we cannot control what is to come. We never could.
Mystery is okay. It can be a good place to be. I have found that it is in the mystery where God reveals Himself. He does His best work there because it is there where we learn to completely depend on Him.
All of us have dreams. God has dreams for us. Along with those dreams, God has a strategy for how He desires it to come to fruition. We want the dream to happen now. We are such a people conditioned to expect a suddenly. Now, God is well able to bring about a suddenly but, He is much more concerned about the process. He is not so much concerned with the outcome as He is with who we are becoming. The Father is looking to develop patience in us a character within us that can sustain the calling He has for us.
Write down the vision.
What are the dreams of your heart? What are the longings of your soul? Write them down. Pray over them. Call them forth.
It will not lie.
God is a God of His Word. He is not a man that He should lie. His promises stand true throughout eternity. He is a God of purpose and of order. That holds true whether or not we can see the work of His hands.
Wait for it.
This whole timing thing is tricky! There is my timing and there is God's timing. As much as I want it to be true, my timing is rarely His timing. You and I have to be okay with that. He really does know best. He knows the end from the beginning. We have to trust that. We have to trust His timing. Ours dreams will come at the right time under the right circumstances.
God's new mercies are here and waiting for us to take hold of them.
The Lord will never place a dream in our hearts that He doesn't intend to bring to life. He wants us to simply trust Him and partner with Heaven to walk in the fullness of our callings.
Be brave my sister.
Hold onto your God-Sized Dream.
Trust in His perfect timing.
Destiny is calling your name.
What is the vision that you are believing God for?
Get all Purposeful Faith blog posts by email – click here.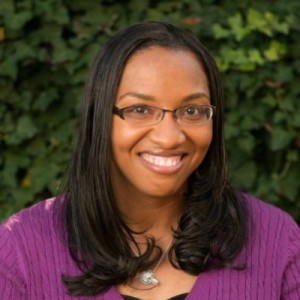 Karina is a devoted follower of Jesus from New Orleans, Louisiana, but has made her home in Baton Rouge for the past 15 years. She spends much of her time leading worship at church, writing, reading, dancing and mentoring the next generation. She has a huge heart for serving and missions. She is an advocate for the local church especially the one that she attends, Healing Place Church. She also enjoys working out, traveling, photography and going to concerts/conferences.
Karina believes that every woman has a God-sized dream on the inside of them and it is up to an encouraging community to help nurture that dream. Her goal in writing is to see women get a revelation of God's Word and discover how to apply it to their lives in order to walk in freedom and live the life that God intended. But the most important thing to her is to live out the call of Isaiah 26:8…For His Name and His Renown are the desire of our souls! You can connect with her at "For His Name and His Renown."