Post by: Christy Mobley
I wasn't sure what happened. One day we were the best of friends and the next… I don't know, there was this immeasurable distance between us.
For two years my friend and I were inseparable. Our kids played together, we vacationed together with our husbands and now, I couldn't explain it but something was terribly wrong.
The person I spent hours on the phone with sharing heartbreak and joy, now wouldn't give me a minute of her time.
After days of chill between us I worked up the nerve to ask her.
"Is something wrong? Is it me?"
As if she had no earthly idea what I was talking about she coyly answered,
"No, I'm good."
But something wasn't good. Something was terribly wrong. I felt like I was left alone in the middle of a dance floor. Abandoned.
And then I felt suckered punched. Betrayed.
She knew all my secrets—where my bones were buried.
As the days went on I prayed to God for answers while I tried on my own to figure out what happened. Every morning I woke up with a big fat knot in the pit of my gut while in my head I scoured each word of every conversation we recently had for a clue.
Was it the joke about the gas station, not knowing which grade of gas to choose? I was only teasing her. We joked liked that all the time.
Was she put off because I gave her advice in the gym? But she asked.
There's nothing quite as devastating as losing a close friend and not knowing what took her from you.
Every day I grew more desperate for answers. I prayed. I waited. I cried. I prayed. I waited. I bawled. I prayed I waited. I wailed! Why wasn't God answering my prayer? What could be the harm in answering this prayer?
I never stopped to consider it wasn't all about me.
Eventually the tears dried up and life moved on. Moved on without answers.
And we moved on—my family, away to another city.
In my heart of hearts I knew God knew what happened between my friend and me and that in and of itself gave me peace.
My ex-bestie and I exchanged Christmas cards for a few years and talked few times. But months turned into years and I came to the realization there are some things perhaps God just doesn't want us to know. Secrets that are to remain hidden.
Several moves and eighteen years later, my husband, David and I attended a wedding for the daughter of another dear friend. At there at the reception across the room between the coconut shrimp and the carving station stood my ex-bestie. It had been years since we'd seen each other.
I walked over and we exchanged hugs and for the next few minutes did what old friends do when they haven't talked in years. We caught up making small talk about our kids, husbands and nothing. Around the time I thought, that's that, the conversation took and unanticipated turn.
"Christy" she said, "I need to apologize to you."
I was truly taken aback. What is this about, I thought?
She went on.
"I'm sorry. I'm sorry for ruining our friendship—one of the best friendships I've ever had. I'm sorry for pulling away. I've wanted to tell you for a long time. It wasn't about you. It was me."
She went on to explain what had been going on in her heart and why she grew distant. The "what" I didn't know.
I stood in relief of my 18 year old question and more so marveled at God's handi-work of the process.
In this hurry-up and fix-it world, we want what we want when we want it. All those many years ago I was hurting and wanted answers.
But God is not as much concerned about time as He is about the timing.
We want a quick fix. He wants to fix hearts.
He wants to heal us.
He wants to change us.
Grow our character to be more in-line with His. And that takes a providential process.
Maybe you're dealing with an unanswered prayer right now. It could be a broken relationship or maybe it's something else entirely. I assure you the moment you prayed a plan was laid. Just because you don't get your answer right away, doesn't mean it isn't coming.
Because sometimes it's not all about us.
"He said to them: "It is not for you to know the times and dates the Father has set by his own authority.'" Acts 1:7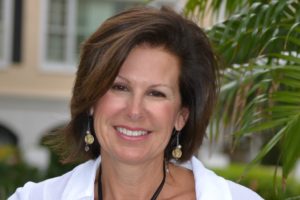 Christy is an award winning writer, national speaker, wife, mother, mother-in-law, and first time grandma! She is passionate about helping women see God working for their good in the midst of their circumstances.
When Christy isn't with family, speaking or writing, you can find her on the tennis court chasing a fuzzy yellow ball. You can connect with Christy on her blog, Joying in the Journey, Facebook, and Twitter