I got the flat-out, heart-shattering, we-don't-want-you "No", not once, but, by seemingly everyone. Somebody was going to have to pay for all this carnage. I was certain that person was going to be me.
Their words echoed…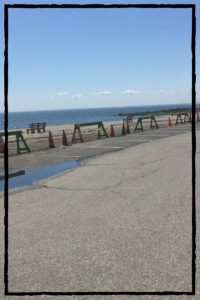 No, I am busy.
No, I can't do this.
No, I have to think about other things.
No, I don't do this.
No, I don't work with people I don't know.
No, I am on vacation.
No, we are going a different route.
No, we don't know you well enough.
No!
No!
No!
No!
No!
Interpretation: No Kelly, you are not good enough.
The internal, but unsaid, declaration: Kelly, God doesn't care that much about you!!!
A tear falls.
My face tightens,
looks down,
cries.
A prayer escapes, "Help me."
"God, all these shut doors, are slamming and – OUCH! – they are hurting my body. I feel it. I feel angry. I feel left behind. What can you do with that, God? Do you see me?"
I lift up my eyes to the mountains—
where does my help come from?
My help comes from the Lord,
the
Maker

of heaven and earth.
(Psalm 121:1-2)

The Maker prods, "Are you more interested in what I am making or in what you are accomplishing? 

My faith is pricked. Rising, even? Perhaps. A smidgeon, but still – something happens.

I see…
It is the hope of glory coming.
He looks like my everything.

When you look at him,
you forget you,
you only see him,
the ONE who IS all you need,
personified,
glorified,
magnified…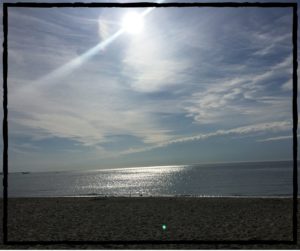 He has the way. He is the way.
Then, you know you there will be a way.
You really see…
It is not about acquiring, 
but about blessing – others.
It is not a pilgrimage of self-serving accumulation,
but a voyage of sacrificial distribution.

It is not a matter of gaining affirmations,
but of finding adoration –  solely in him.
It is all about him.
Not about me.
All about him.
Not about me.
All about him.
Not about me.
Repeat. Repeat again. Then, repeat again.
When I let his truth come near,
I realize it's far less about me
acquiring blessings

,
and far more about me

flooding others 

with blessings,
in anticipation of his glorious return.

Love bears all things, believes all things, hopes all things, endures all things. 1 Cor. 13:7

This is my win.
It will be her win too.

My victory.
Let it be hers also.

My strength.
Do it God, strengthen my sister.

Breathing returns. Exhilaration fills. Flight happens.
Rather than falling down to rejection
I can choose to

fight through it with the unquenchable power of love and redemption.
Will you?
God won't let us down.
His will is the way.
The Maker is making beautiful even when all we see is ugly.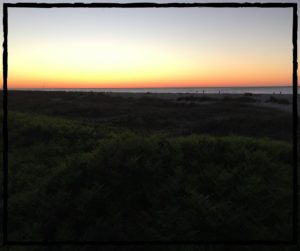 Sure, the door will sound, but our heart doesn't have to fall on the ground. Rather, let that collision sound remind you that Jesus will one day hit the earth with an even greater velocity and that love will remain. It will go on and on and on – and that tiny rejection? It will have only been a blip on the radar!
Get all Purposeful Faith blog posts by email – click here.
Loading InLinkz ...