I was spending time with God. All was good in the land of faith and love until some little neuron fired off and decided it was high time I look beyond my online devotional.
"Kelly, did any babysitters apply to your job listing?" I asked myself.
I clicked away. No one applied, I clicked back. My devotional time continued…God loves me, he wants me, he rejoices over me…Should I research search engine optimization for my blog?"
Your distraction is why you only feel a fraction close to God.
Convicted, I clicked back. Yet, again I started reading my First 15 devotional, "You are not a failure in his eyes. He is wholeheartedly glad you are his. He longs to fill you with the knowledge of his gladness today. He longs to give you a revelation of how deeply in love with you he is. The Creator and Sustainer of all rejoices over you as his creation. You are not a mistake. You were made intentionally because your God longed to have relationship with you. I should write a blog post in response to this before I entirely forget what I want to say."
Distracted, again, I closed the half-read devotional, click some clicks and start producing.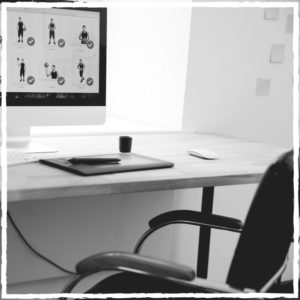 When we pull away from God,
we never give His life a chance to soak into ours. 
God must wonder where we go when we do this. We stand with him face-to-face, only to become like those people, the ones who look left and right trying to search for something or someone better. There's nothing better.
Faith-Restorer #1: Say, "I am sorry God. I am sorry I get distracted."
This morning, when my daughter woke, the first things she did was run into my arms. All she wanted was to nestle in. There was no other question, motive or move. It was me, only me. It was her, only her, knowing she was cared for.
When we get quiet to hear from God, his whispers recharge us.
When we get deep with God, he deeply moves us.
When we set down our plans, he speaks his.
When we rest with no other motives, he directs ours.
Being with God is pushing aside commotion,
to sit in compassion.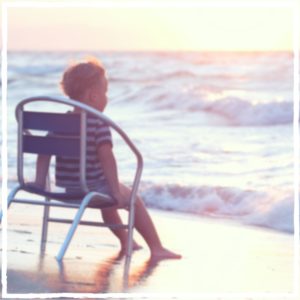 Eyes set, mind steadied and ready to receive, I returned to the devotional.
"God doesn't see me as a failure." He forgives me.
"He is wholeheartedly glad I am his." He wants me every moment.
"He longs to fill me with gladness." His ongoing growth far exceeds my momentary progress.
"I am not a mistake." I don't have to live my life proving and posturing to make myself believe it.
When I sit still with God, He fills.
When I let go of my to-do's, he pursues.
When I get quiet, fear is quieted.
Faith Restorer #2: Sit in the center of God's truth and you'll be held strong in it.
I wiggle back in my seat, to get more, to dive deeper. God speaks:
"…He will quiet you by his love…"  (Zeph. 3:17)
What is an ADD spirit – is quieted by God's love. This love calms energized nerves, spare-thoughts and unruly temperments – to smooth waters of peace.
Love is the hunt we are always chasing, and yet,
it waits, patiently, for our return. 
Faith Restorer #3: Let in God's love, versus running from it.
Fall face first into it, knowing it will catch you in grace, restore you in peace and strengthen you in the mighty hands of an Almighty God.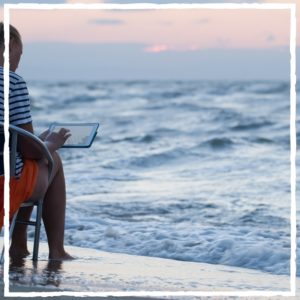 Faith Restorer #4: Respond to God's transformation.
Christ's love often gives us first-sight of liberty. This can feel overwhelming, strong or scary. But, what gives comfort is knowing that the work is not yours, it's God's. What he calls you to, he will equip you through. What he has for you, is good for you. What he began, he will complete.
You need not fear it and rush away.
You need not worry you will fail and give up your fight.
You need not wonder about others.
"The Lord your God is in your midst, a mighty one who will save; he will rejoice over you with gladness; he will quiet you by his love; he will exult over you with loud singing." Zephaniah 3:17
Get all Purposeful Faith blog posts by email – click here.